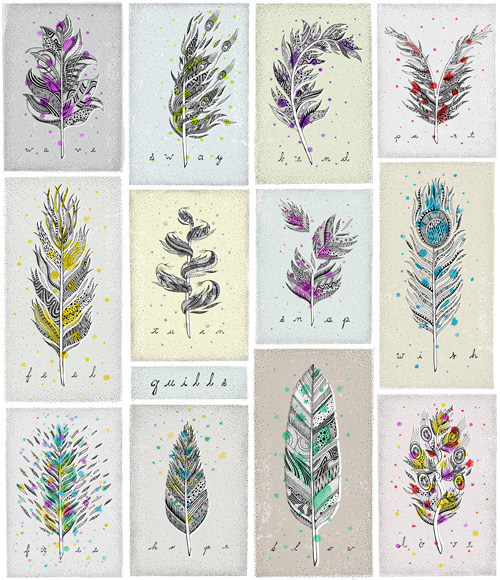 The past year has been one of words. After moving from Portland, Oregon to Copenhagen, Denmark in 2012 I was surrounded by NEW. How do you describe what is happening? What do you say to people when they ask you inanely expected or intensely personal questions? How do you document the experiment of experiencing so many new things, you can barely keep up? Which ideas survive translation, which fail? Words can be wonderfully specific or frustratingly vague, and vice versa.
The past year was spent doing quite a bit of correspondence writing. On Facebook, in emails and postcards home (yes, the kind you send in the mail), with newfound pen pals…even sending letters in a bottle. And, writing single words accompanied by a feather.
The past year resulted in twelve illustrations of quill pens, the old fashioned way of writing your thoughts. Ink and time define what you can lay on a page, extraneous thoughts are omitted in favor of measured words, exactly the ones you want to use.
Light as a Feather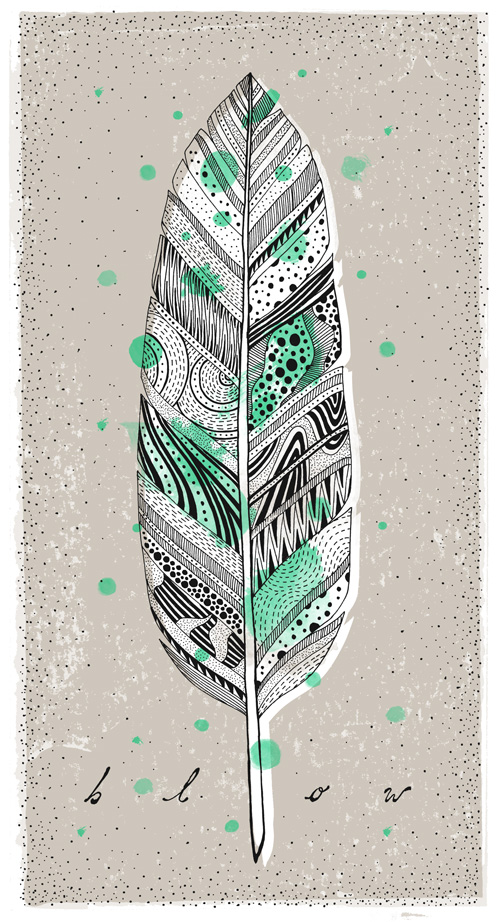 To and Fro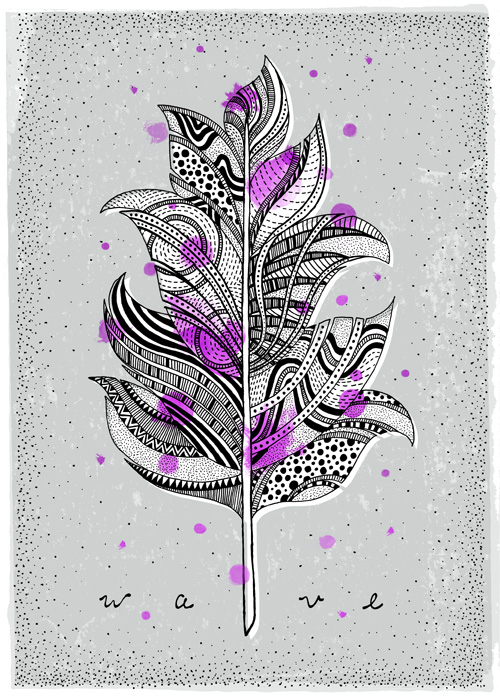 It Tickles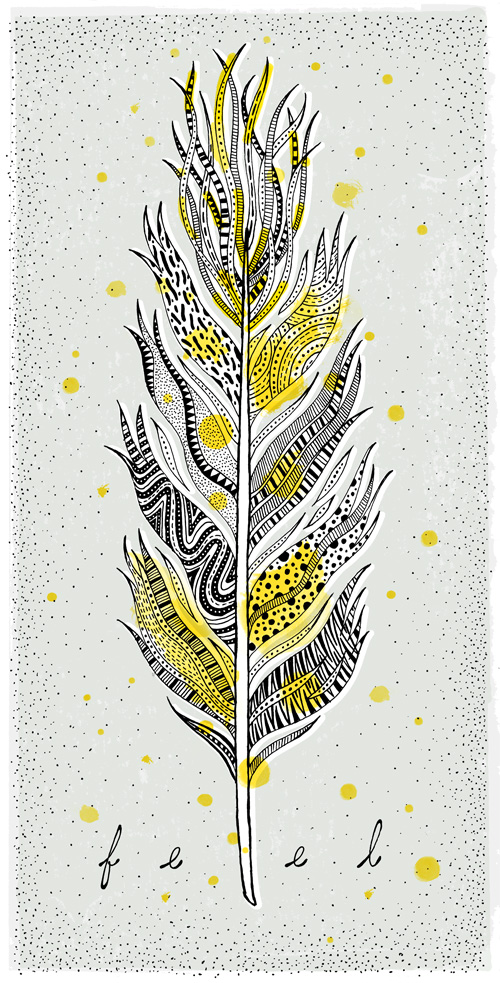 Dream Maker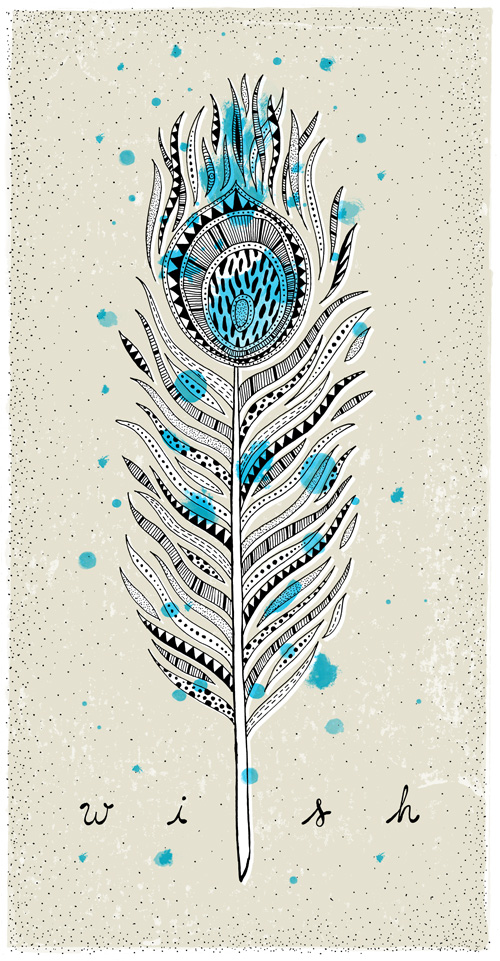 Coming Around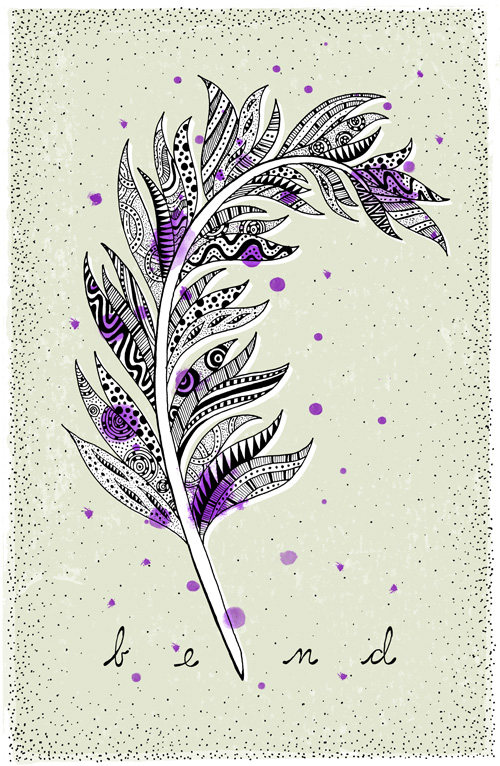 Heave Ho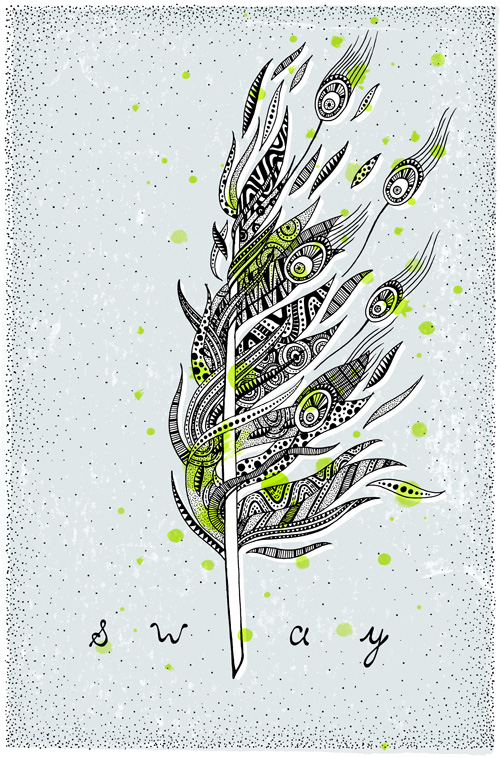 Twist and Shout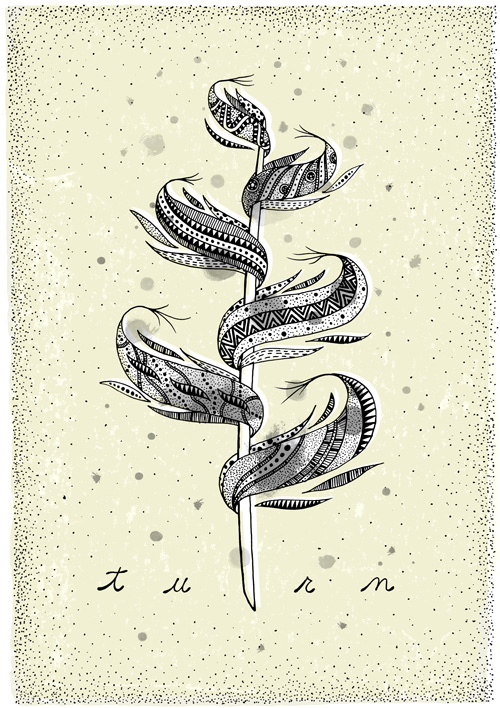 Splitting Hairs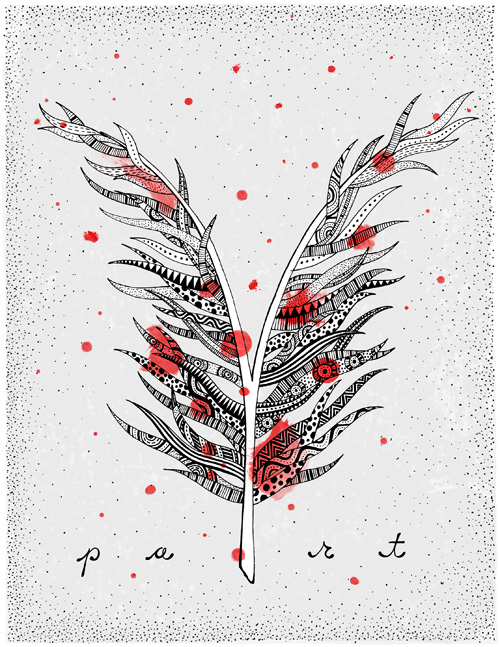 Crackle and Pop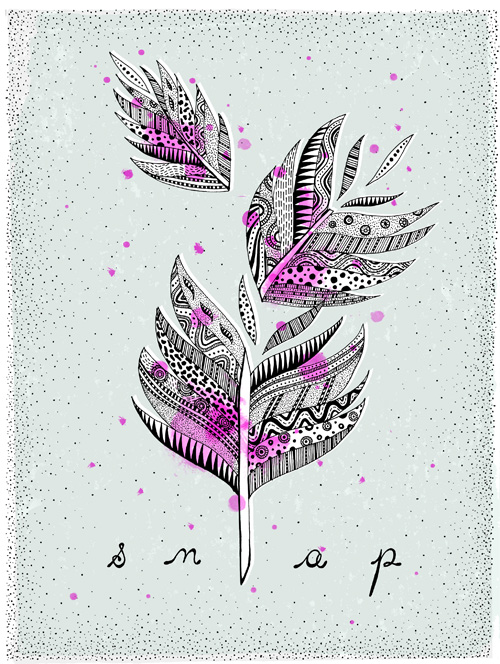 As A Bird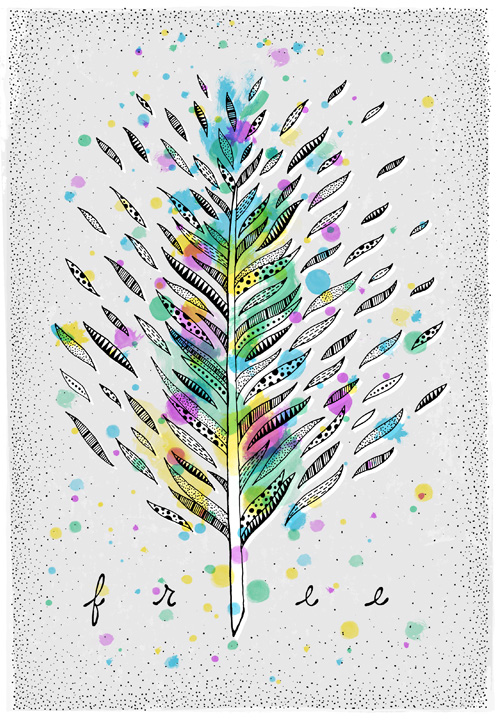 Double Edged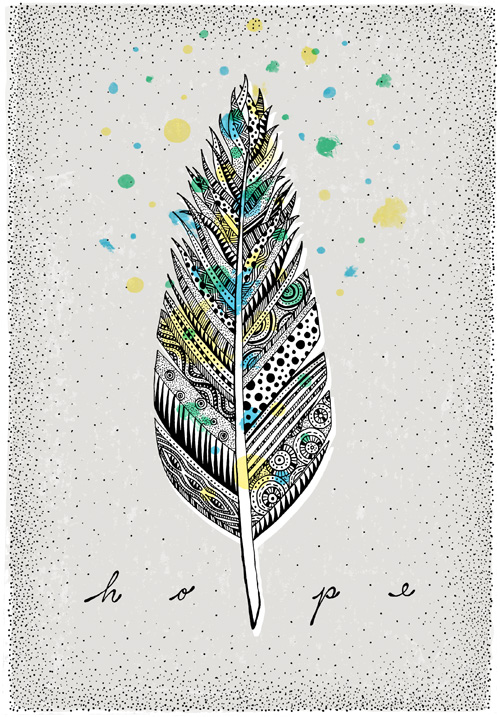 And In The End…