For the past five months I have been working on a side project that IS…NOW…FINISHED. Written by Jen Stevenson, it's a guidebook of all the best places to eat in Portland, Oregon. Between her hilarious writing style, meticulous research (seriously, who else eats three dinners a night?) and single-minded obsession with food, I think this one is a keeper.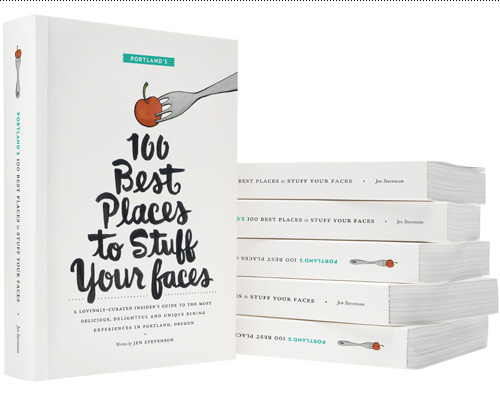 Jen writes the blog Under the Table, and follows the mantra of "if you don't have anything nice to say, don't say it at all". It's refreshing to work with somebody who focuses on the positive, and we all know it gets a bit tedious to sift through thousands of polarizing Yelp reviews. Instead, Jen only features what she considers is the best, and leaves the rest up to you. How you decide to stuff your face is, as we all know, a personal preference.

This project was a labor of love in many ways. As a fledgling self-publisher the budget was in the pro-bono range, so instead of cold hard money I accepted a few free meals, a flexible timeline, and a fair amount of creative freedom in exchange for my efforts. Having a single pro-bono project at a time is also a good way to get some kicks that you might not otherwise get from paid projects. Kicks like hand drawing maps of Portland…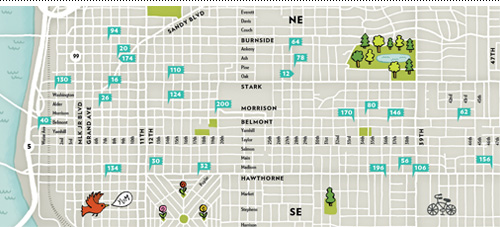 To Jen's credit, she chose the high road in the production phase by printing the book at local Brown Printing instead of producing the book in China or through an online vendor with less material options and size limitations.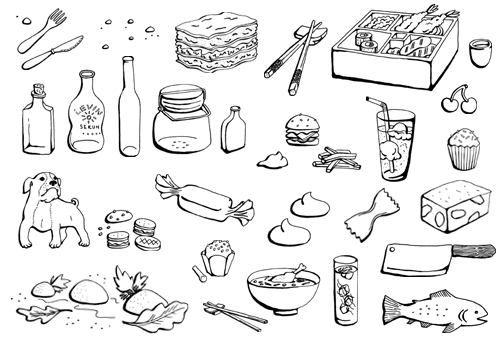 With 220 pages of reviews and tips, over 80 illustrations and the afore-mentioned custom maps of Portland (whose streets do not care if you want to be orderly and label things in a consistent manner) this project was an undertaking, but well worth it. If you're interested in the guidebook, you can buy it directly at www.bestplacestostuffyourfaces.com. If you're competitive or like checking things off of lists, you can track your face stuffing progress with the Eat Sheet. Enjoy!