Like most kids I collected various things throughout my childhood, including stuffed animals, horse figurines, knives with antler handles, stamps, and a button collection. Most of my collections were given away or sold at garage sales over the years as they lost meaning or garnered scorn for their age inappropriateness (although I still keep my prize horses boxed up in the basement). Somehow, my button collection escaped the purging episodes of my mother, myself, and the multiple moves I went through.
So when my buttons resurfaced recently, I wondered…would they reveal anything about my childhood that I had forgotten? Would they say anything about my current state, 20 years later? Given the current button craze, how would my buttons stack up? Was it time to finally purge my button collection, two decades too late?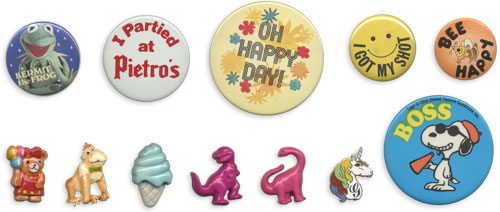 I compiled my favorite buttons (namely, the ones I actually remember) into a mini-autobiography. Come on, nobody else was going to write it, so I took matters into my own hands. Turns out, most people like it when you hand them an autobiography instead of a business card.

The 45-second story of my life from 1981-1989, told in buttons & pins.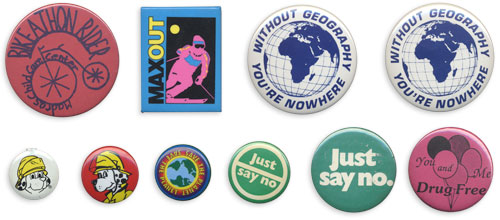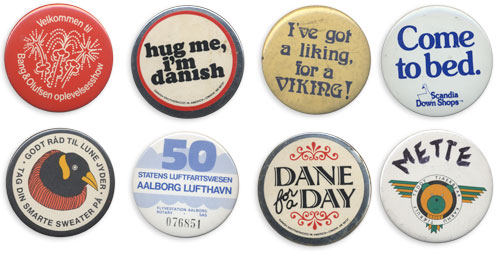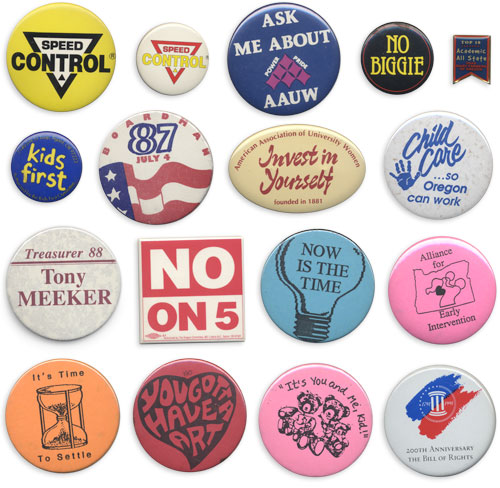 While I'm pretty sure I'll never wear both of my "With Geography, You're Nowhere" buttons around town, I think I'll hang on to the collection for a bit longer…just in case Idaho has a button shortage and wants their spud pin back.