Some ideas take a while to surface, time to percolate, breath and take the shape of what they are meant to be. A few years ago I hosted a Julefrokost and made some fun invites – a knitted nordic advent-calendar-inspired card with little flaps that open to show party details like 1) how much pickled herring would be consumed, 2) what time to show up promptly by, and 3) a partial menu printed in both English and Danish.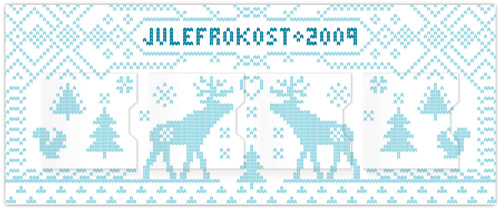 Some time passed, and I added a title to the idea when I was inspired by someone and sent them a book of words and pictures. More time went by, and the moose wouldn't leave me alone. I thought: they need to be Bigger! Grander! Fuzzier!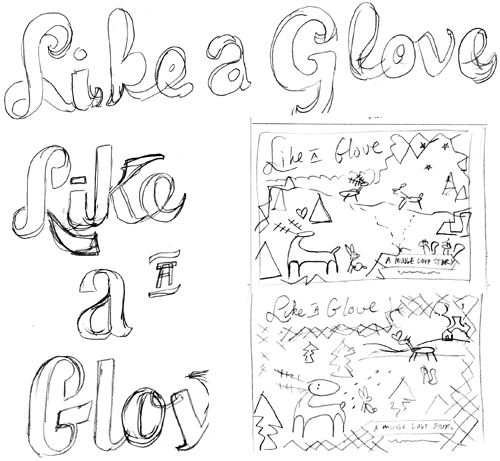 So I started working on the most complicated illustrator file I've ever made and nearly succumbed to carpal tunnel syndrome. My hours of toil wouldn't be for naught as I planned to share the story of smitten moose, fuzzy creatures and a house in the woods. Stories are for sharing, right? Friends, people I admired or who inspired me, clients, agencies, people I'd like to work with – the list was all encompassing. I even sent one to Conan O'Brien. I hope he got it.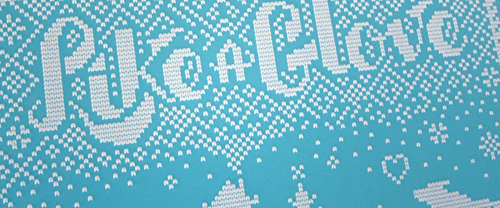 A large part of this project was finding a vendor to produce the poster. Flocking seems to be a very niche market, and my goal of producing it in the U.S. was a long shot. After Googling for weeks, following endless phone leads from local screen printers, and being told that China was the place to go for this kind of thing, I found the American Flocking Association. Flocking has many purposes: lettering on t-shirts, lining telescopes, glove boxes and jewelry cases, and looking like fake snow on fake Christmas trees. All of the companies who flock these items were mighty confused when I called and asked if they could just flock a piece of paper.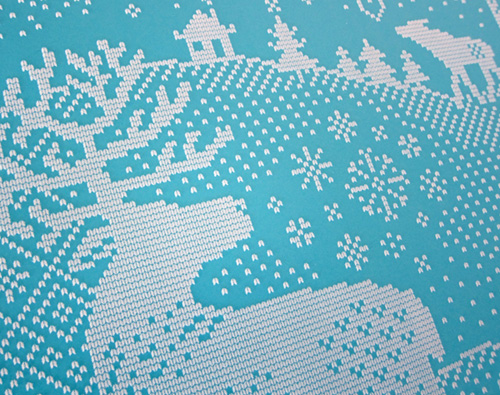 Finally, I found Great Lakes Flocking, who was not only in the US of A, but also had a very nice employee WITH MY SAME LAST NAME that helped me on each step of my flocking adventure. After a few weeks of production, a giant pallet arrived at my studio. "Like a Glove: A Love Story" had finally arrived!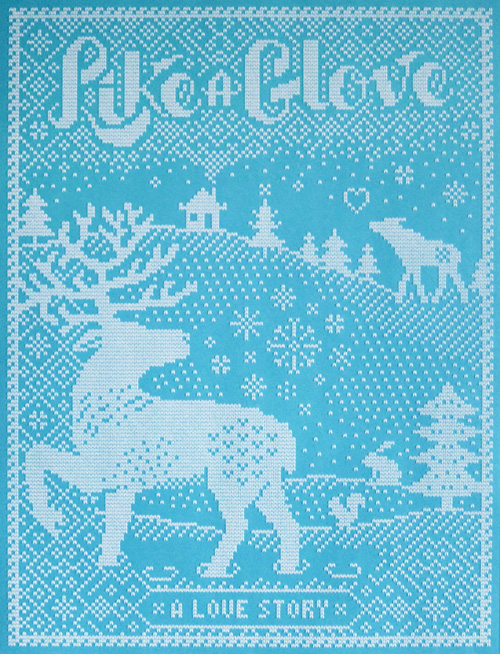 I think the third time was the charm on this idea, and I'm pretty pleased with how it turned out. If you ask very nicely, I will send you a copy.