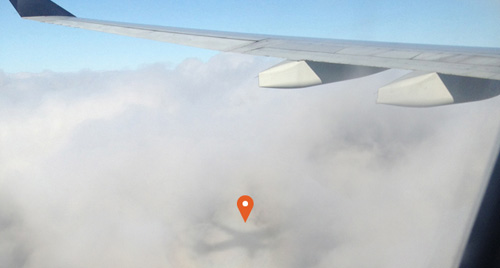 It's been 9 months since I moved the Bureau abroad to Copenhagen, Denmark – and therefore high time for a gestational update on this fledgling experiment. If you're curious what the first 3 months were like, read here.
The last several months since my last update have brought many projects from the USA (Substance, Design by Rook, Jelly Helm Studio, Xplane, Umpqua Bank, Favery, Alaska Seafood, Pop Art and Glider), and experience working on Danish brands while contracting as a freelancer at Bessermachen (Body Nordic, Anne Black, Join Beauty, Chocolates with Attitude, FOG and Grønne Gaarden).
In terms of breaking into professional circles, the Danish business demeanor might be stone cold resistance akin to a marble sculpture of Thor, but I have resolved to BREAK IT OR DIE TRYING. It might just take a bit longer than expected.
On a personal note, I have only met some of the requirements of "looking and acting like a Dane". Otherwise, here is a top 5 list of professional to-dos I have crossed off my list:
1. Leased a desk at a shared office space with a group of 10 Danish illustrators and authors at "tegnestuen": CHECK.
2. Attended Likemind, Pecha Kucha, Tegne Aften @ Monster Times, and Twedagsbar for the unveiling of Yelp in Denmark: CHECK.
3. Went to even more art museums in Copenhagen, Paris and Barcelona: CHECK, CHECK, CHECK, CHECK annnnnd CHECK.
4. Started a series of get togethers for creatives I know to make things and collaborate: CHECK.
And then…
5. Landed my first direct Danish freelance project for the coffee company Café Noir: CHECK!
In my efforts to understand how the design scene works in Denmark I have also met with countless designers, expats and creatives, all of which have been very helpful in adding depth to my point of view. One of the main conclusions from these discussions is that Denmark is a very, very small market. Aside from the cultural aspect of learning how Danes work, it makes more sense to focus on new business internationally rather than on a country the size of the state of Maine. However, I'd still love to collaborate in-person with some Nordic folks, so am slowly but surely sticking to my plan of infiltration.
Nine months in and I feel like I have my feet on the ground. Now it's time to start a-hiking. I'm curious and excited what 2013 may bring – stay tuned and I will keep you updated on my adventures, big and small.