In the shared creative office space where I work, there is an old freight elevator in the middle of the room. It is surrounded by 30-foot peaked ceilings, raw ceiling beams, a view into an inner-courtyard typical of Copenhagen buildings, and all the stark and minimalistic Danish interior decorating trappings such as black and white lights, decor and social areas.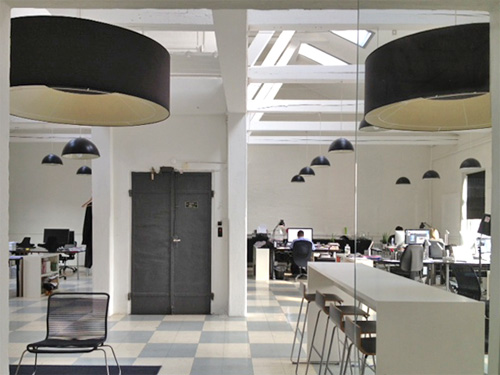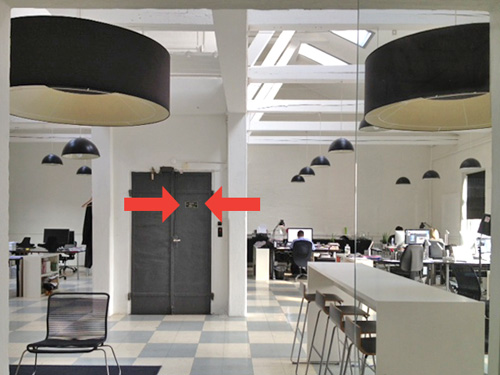 The elevator isn't used more than once in a blue moon to haul something heavy up to the top floor – I don't think anybody really notices it. But when I enter the light-filled room and near the elevator door on the the way to my desk each day I'm presented with this small sign, which for a second causes me pause.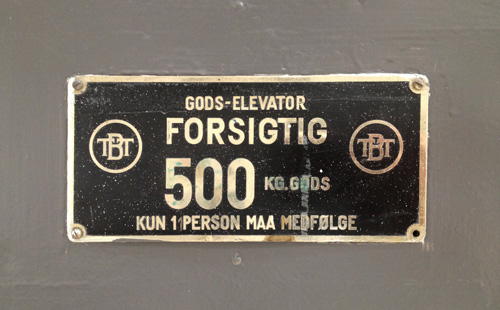 In Danish, it's nothing special – a "goods elevator". But in Danglish, a special blend of Danish and English which I use to navigate my multi-culti existence, this is GOD'S ELEVATOR. The full Danglish translation might read:
God's Elevator
CAUTION
500 kg Gods
Only 1 person may accompany
Gather round all you sinners, all you thieves – I'm starting a new side business selling tickets to heaven. More details to follow once I figure out the logistics. But if I institute a price point that one might expect on such a service, I should be able to retire early.