Here is another collaboration with WCP Solutions (previously: wrapping paper and an Oregon Duck VS Beaver Rivalry Beer Poster), this time with French Paper Company also a part of the project.
Each year West Coast Paper hosts a paper show, and this year's theme was "Partnership". Designers were paired with WCP's various paper suppliers to create a poster on that mill's stock in the theme. I worked with French Paper to create this playbill format of circus performers embodying the idea of partnership and working together.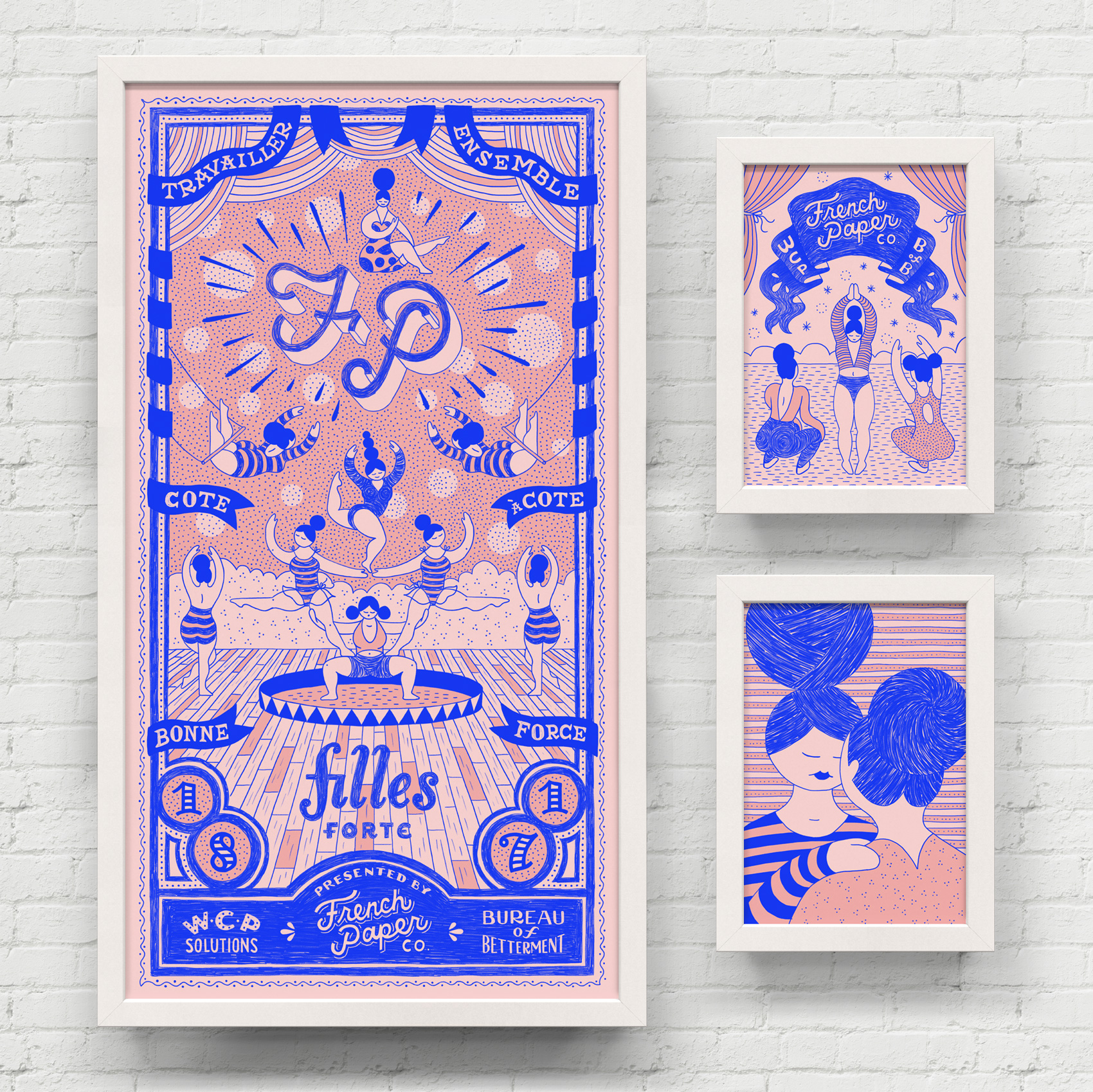 The poster (left in the image above) is printed by Stevens IS on French Paper Pop-Tone "bubble gum" and will be available in a limited run of 100 to attendees of the WCP Paper Show. If you don't know French Paper, well it's a mill that has the most fun promotion materials with a very design heavy focus that complement their fantastic colors and various paper collections. The mill is family owned and has been since its inception 6 generations ago in 1871. French is also very focused on sustainability.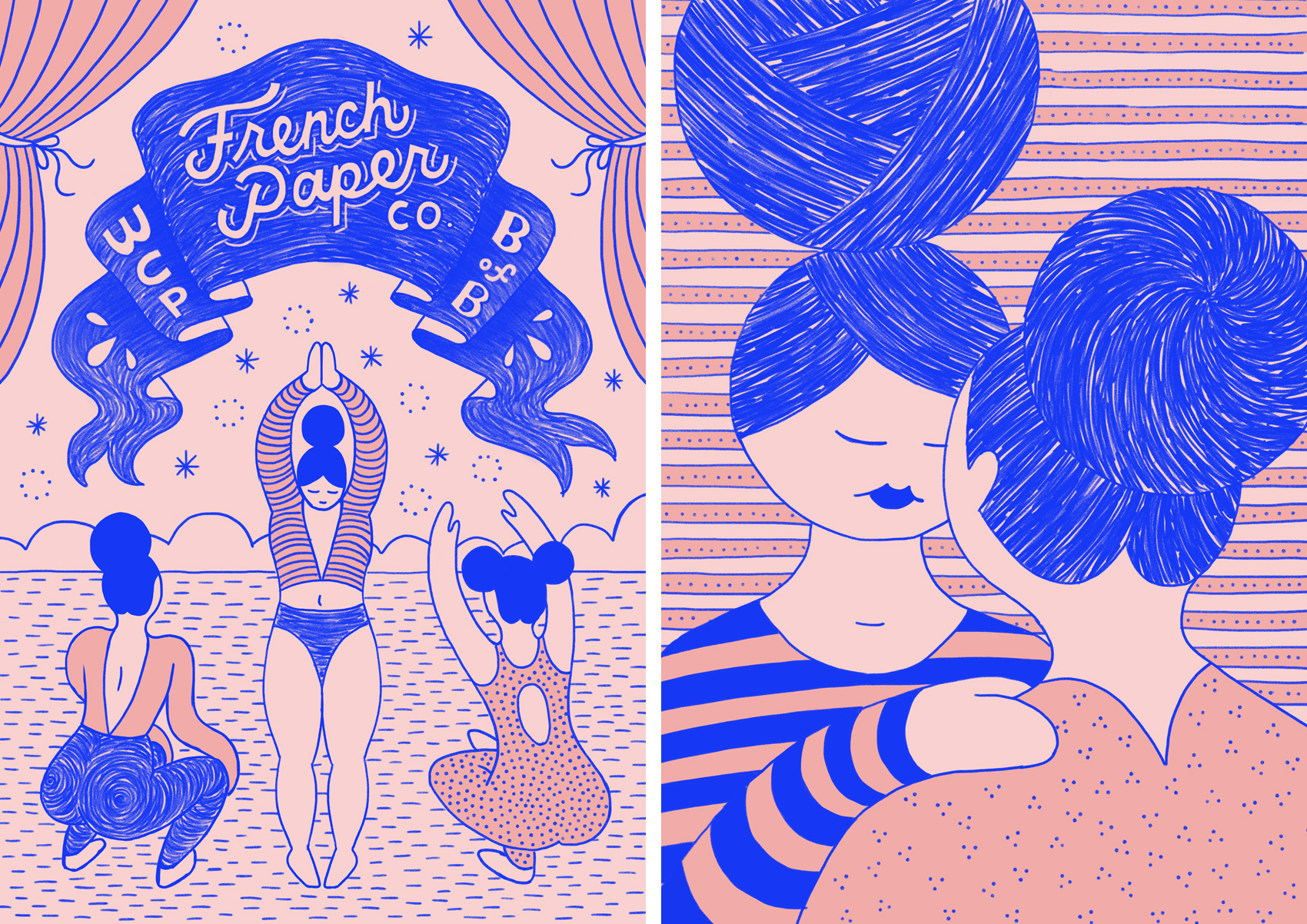 This project was drawn on the iPad Pro in Adobe Sketch. It's the biggest project I've done so far in this way and while I do use technology to draw, I do it in the most antiquated way possible (using a program that only has 20 layers and fixed paper sizes). The fun part of using the iPad was that a pencil sketching effect could be achieved in a consistent way – on paper this would have required so much erasing.