Trying new illustration styles is always fun, but sometimes there isn't time or budget for experimentation, or a client has a specific style they want from the start. On this recent project for Must Have Menus, there was plenty of creative leeway to create something from scratch.
The Must Have Menu's website provides editable online menu templates for restaurants so that they can manage, update, and print their menus directly. The assignment was to use their menu building tool to show how templates can vary from the stock set of layouts provided online.

The concept of a modular burger restaurant influenced a mod-retro type treatment and a layered "paper cut" digital illustration of iconic burger parts. Choosing any ingredients from a long list of options and building your own perfect burger? Get me a reservation!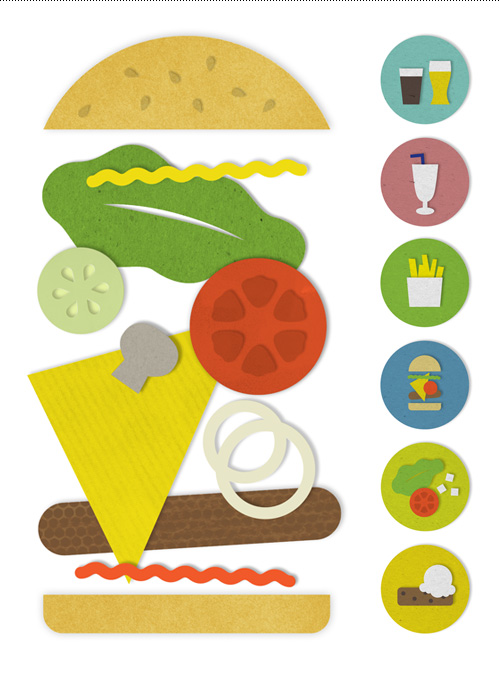 Hoping to photograph the piece turned out to be too time consuming for this small project's limited budget, but using textures and Photoshop did enough of the trick to get the idea across.