An interesting client I have been working with recently is Ceek, a product design and development start-up that provides innovative solutions for frontline women's healthcare. Bucking the historical trend of men making products for women to varying degrees of success, this company focuses on products created for women, by women. Definitely an approach I could get behind!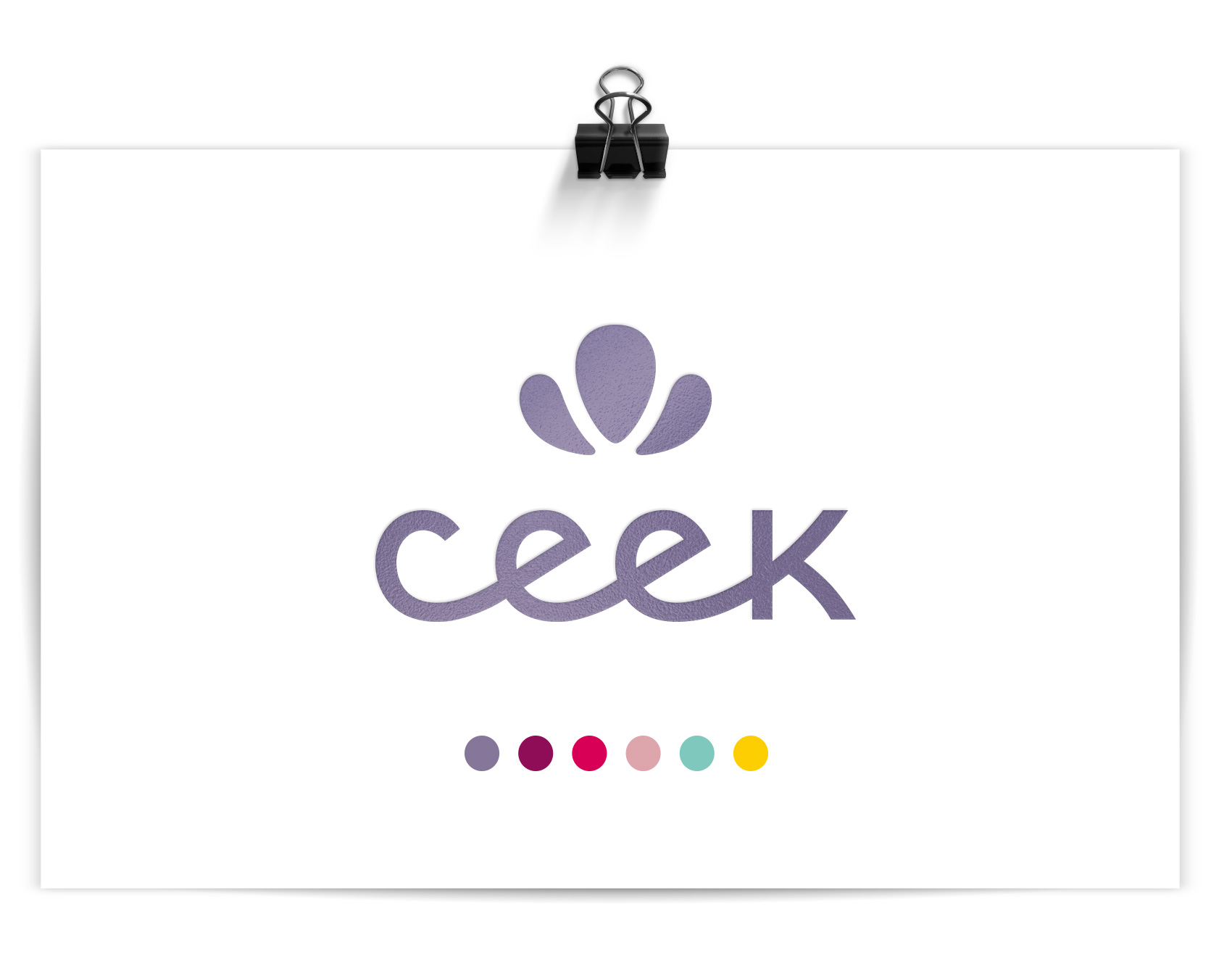 Their logo was an exercise in custom typography and compactness as it needed to reproduce well on a variety of materials in small format (for example, as a deboss on a rubber handle grip). To aid in keeping the logo as big as possible at even the tiniest scales, a monoline x-height was implemented so the logo wouldn't have to scale to accommodate the tallest character (since there are none!). A simple petal icon went through many iterations to become soft yet bold, feminine and somewhat regal, and have the right proportions to scale as well. A metallic lavender was chosen as the main brand color, differentiating it in the medical field which tends to employ blues (HEALTH!) and pinks (FOR WOMEN!) across the board. A broad palette of supporting colors were added to increase vibrancy and flexibility for future product lines and create a more nuanced palette than competitors, making the brand more approachable than clinical.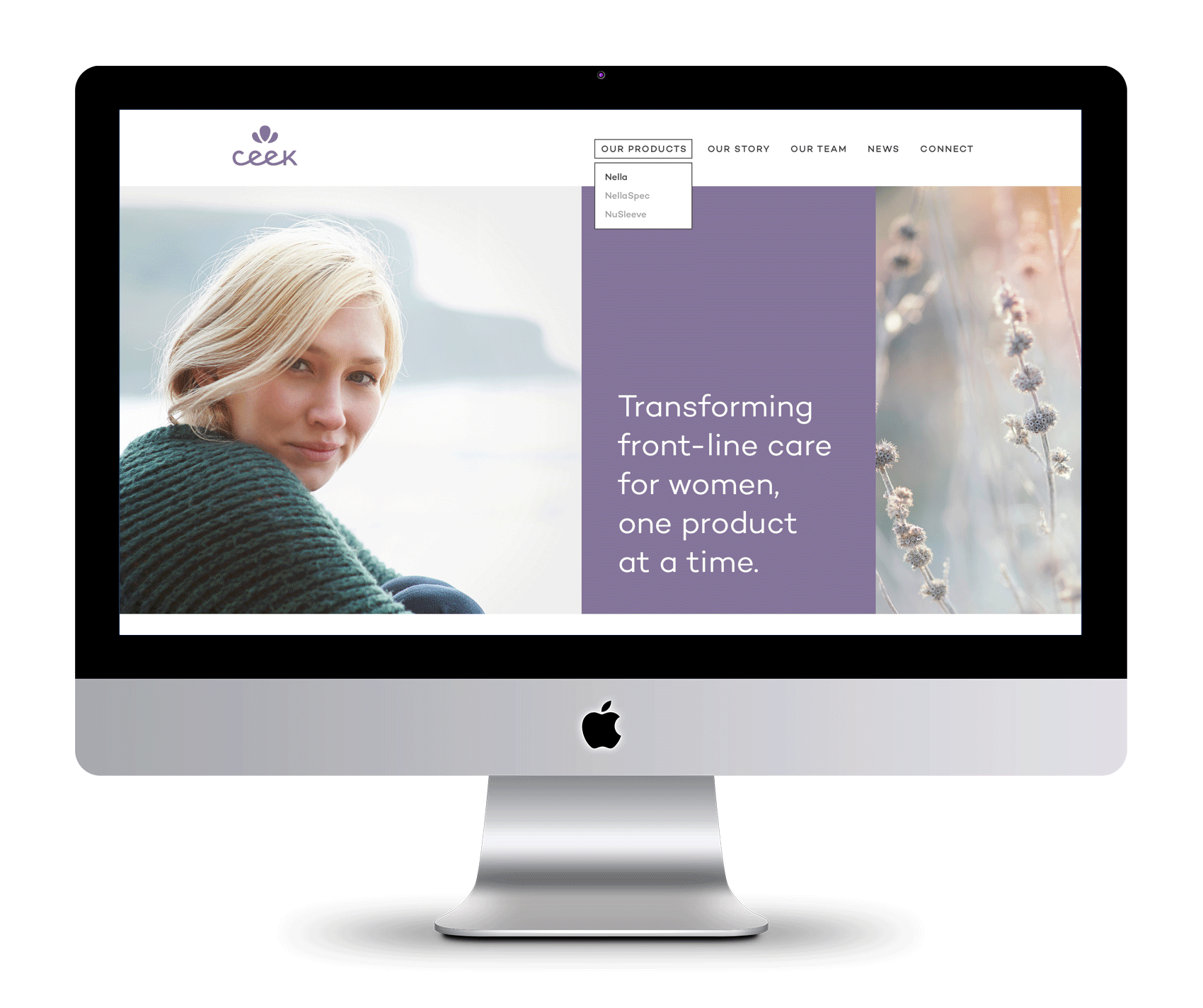 Ceek's first foray is tackling the age old device of every women's annual visit – the speculum – with a range of patient and doctor friendly updates in their product design. Shockingly, the device hasn't had major updating since its invention in the 1800s. From a graphic design perspective, it was also not the most inspirational visual matter to present front and center. To communicate Ceek's intentions and story, we focused on their leading goals and featuring a wide variety of portrait stories and subtle growth focused imagery. A complementary logotype for Nella, the first product line, was also created. In addition to design, Leighann Franson aided in brand copywriting and Katie Koteen implemented the website.