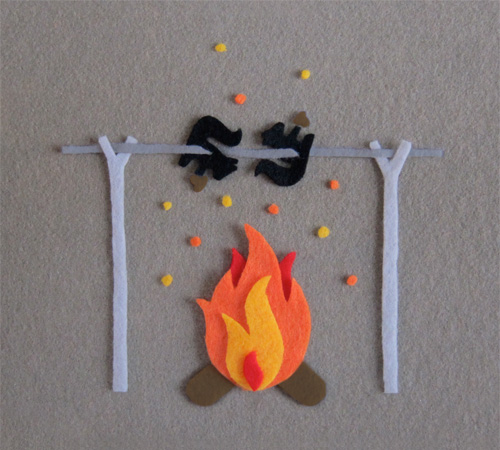 Free Wallpaper Week at the Bureau continues! Today's wallpaper is anti-cute in response to the previous saccharine submission. It's kind of like chestnuts roasting on an open fire, but not. Don't take this one too literally, and I hope you'll help spread the wallpaper cheer!
Download "Warm Fuzzies" in the following sizes:
320 x 480 (iphone) •  640 x 960 (iphone4) •  1024 x 1024 (ipad)
1440 x 900 (laptop) •  1600×1200 (full screen) •  2560×1600 (wide screen)
Please share these wallpapers following the guidelines of the Creative Commons "Attribution Non-Commercial No Derivatives" license. Basically, you can share the heck out of these, but always remember to attribute the source and please don't alter or sell the art. Thanks!