I've done many projects with Umpqua Bank, from the buttoned-up online identity for their Private Bank to a giant mural of a birds nest for a new store opening. Our latest collaboration was no less ambitious in the greatest direct mail piece I've ever seen. Yes, I have designed my first ever direct mail piece, and I'm proud of it!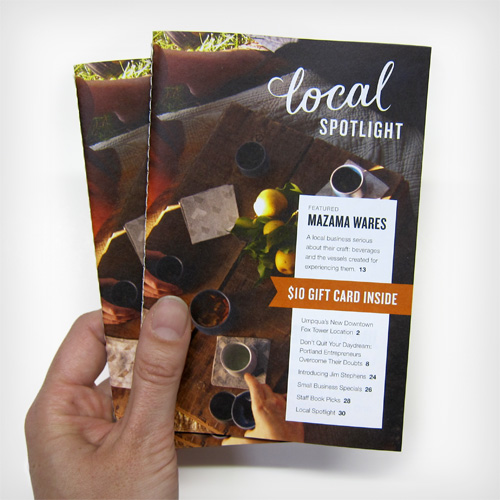 Just the phrase "direct mail" sends shivers down my spine, so one goal while working on the piece was to make it as personal and relevant as possible. Sewn binding on the book and having a precisely fit clear sleeve presented it well from the outside. Inside, working with a great photo library was a boon – nary a stock image was used! Professional architectural photos of Umpqua as well as brand images from Mazama Wares created a cohesive visual narrative. A diminutive format (the magazine fits easily in your hand) and 32 pages of editorial and lifestyle centered content made it both useful and interesting.

Created to promote the opening of their new store in the Fox Tower in downtown Portland, the content was focused on both the bank as well as their featured Local Spotlight business. Local Spotlight is a program Umpqua has for local business to be displayed in their store. Currently, the handmade ceramics of Mazama Wares is on display, including a limited edition "Robin's Egg" camp mug sold exclusively at the Fox Tower store.
Sent out to nearby businesses, it featured Umpqua's services and the fact that you can host meetings and events at their location, get a cup of coffee, and some free wi-fi. Coverage of the store's first event, Don't Quit Your Daydream, reinforced the message that the store is a place not just for banking but for gathering. Videos from the event, where local entrepreneurs share their stories of starting up are online.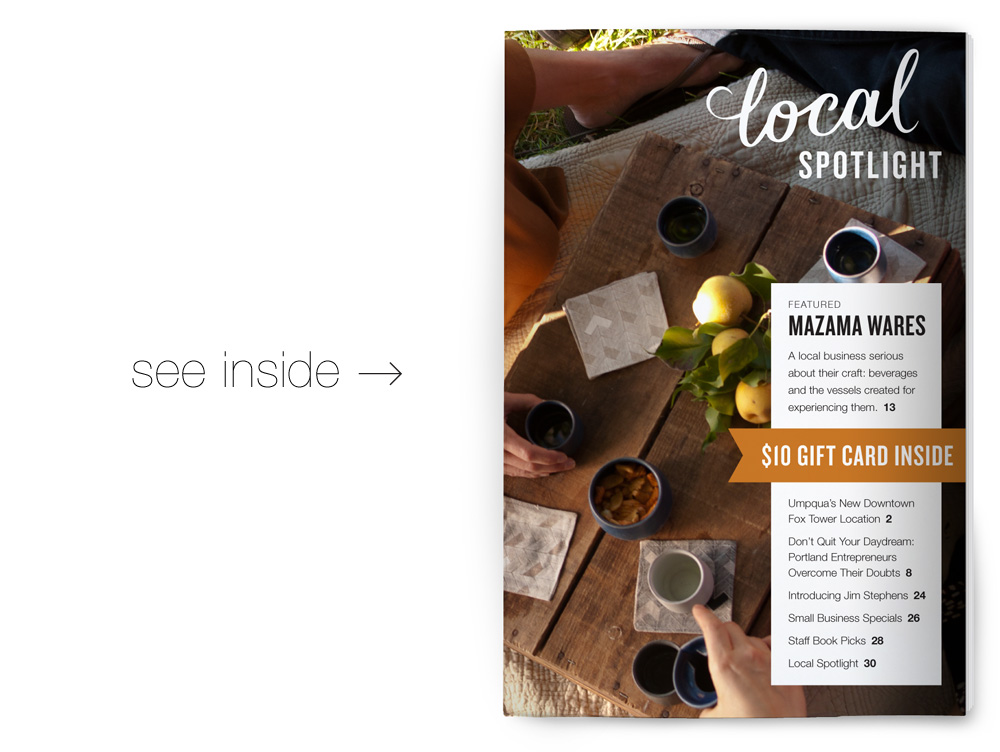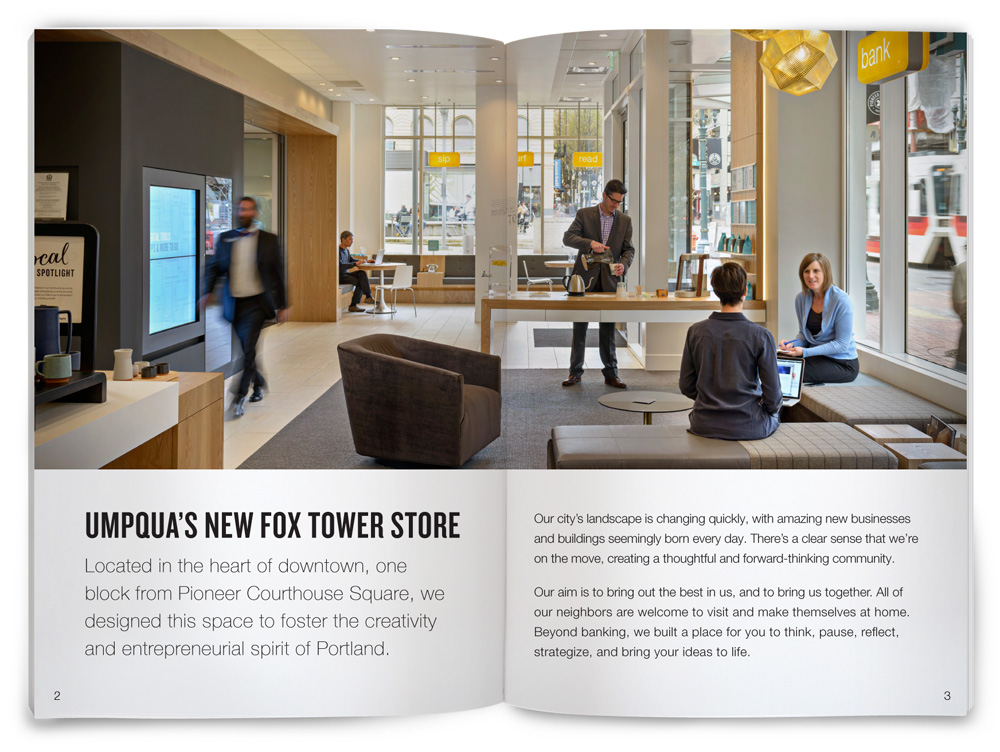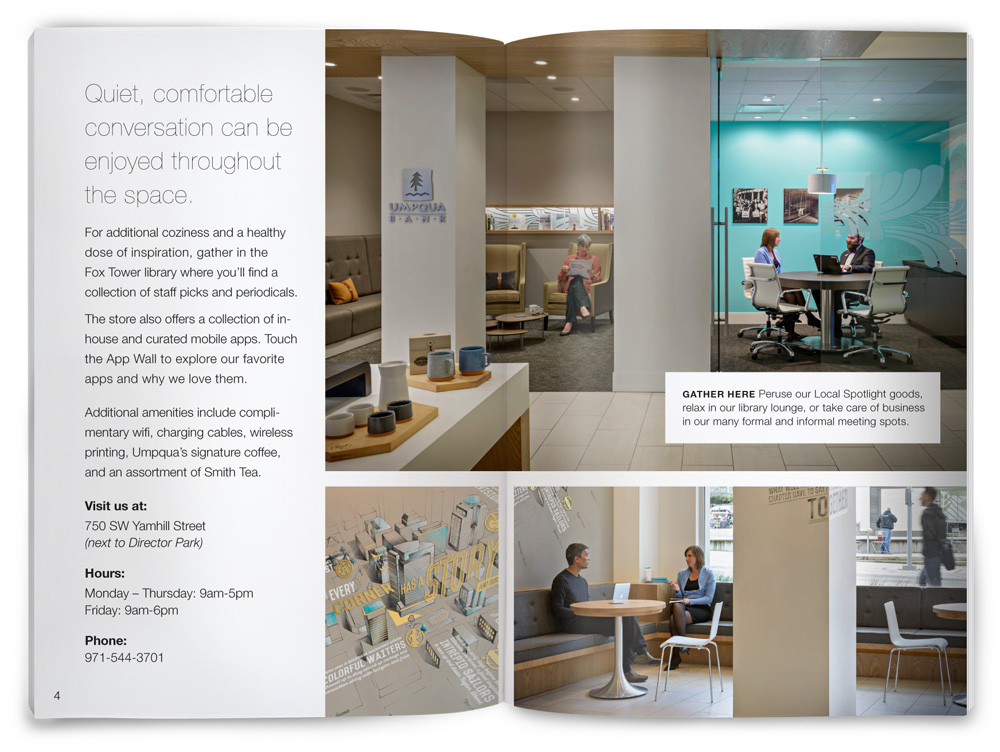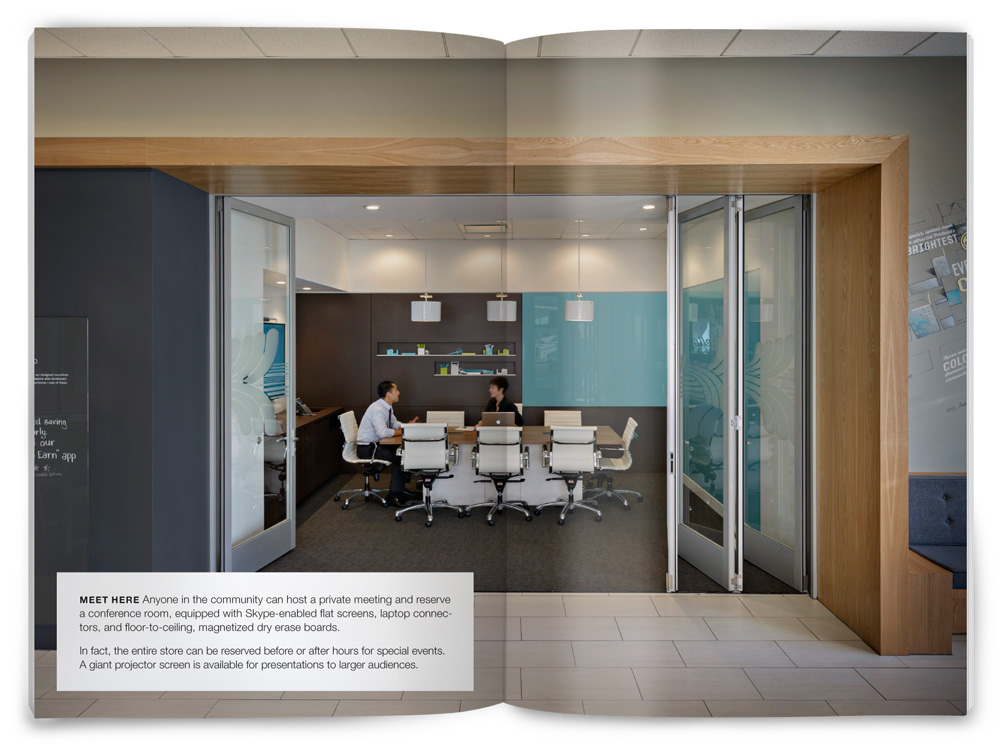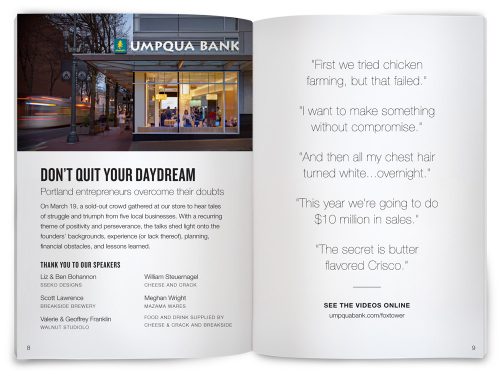 A long feature on Mazama Wares promoted their goods as is the true mission of Local Spotlight. Putting their money where their mouth is, a gift certificate from Umpqua for Mazama's products was also included. Both their story and product are inspiring.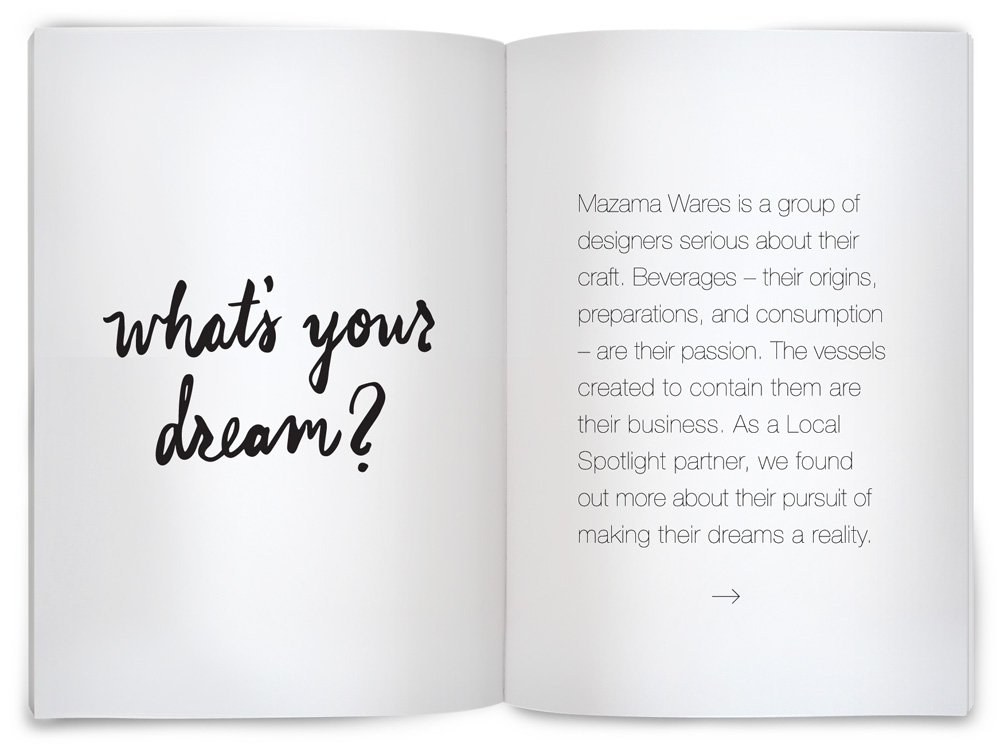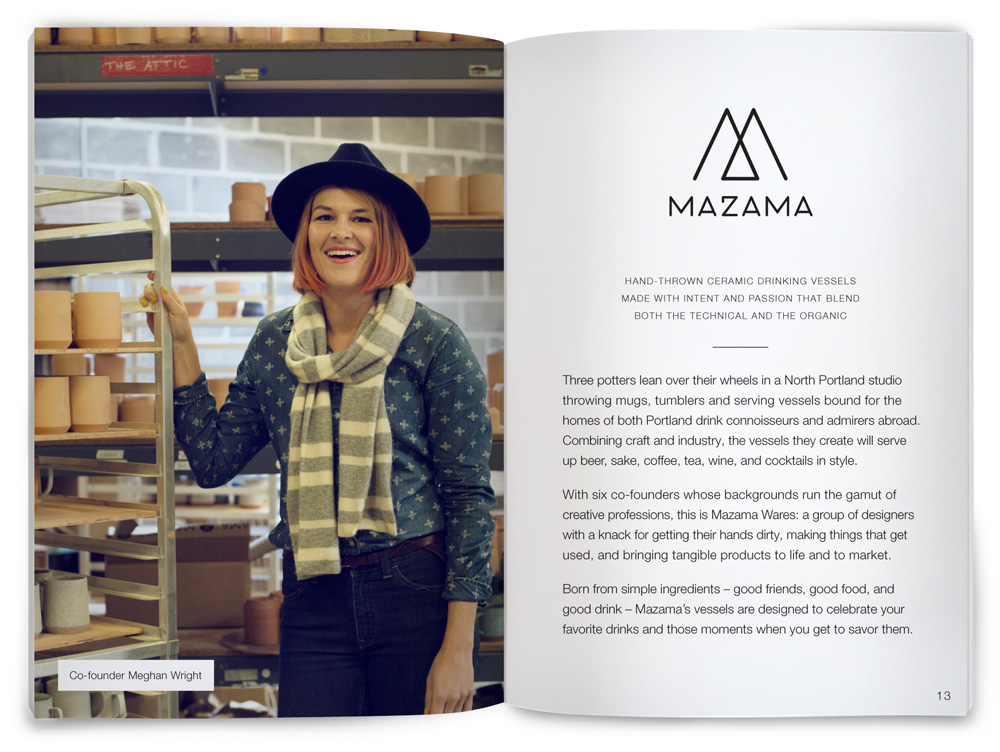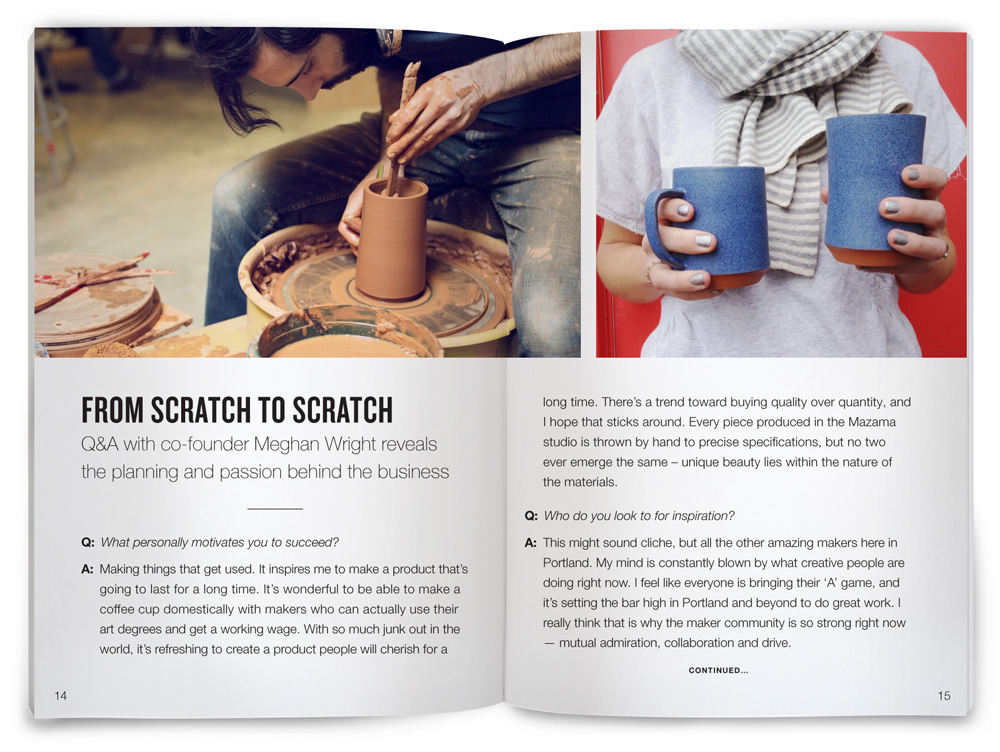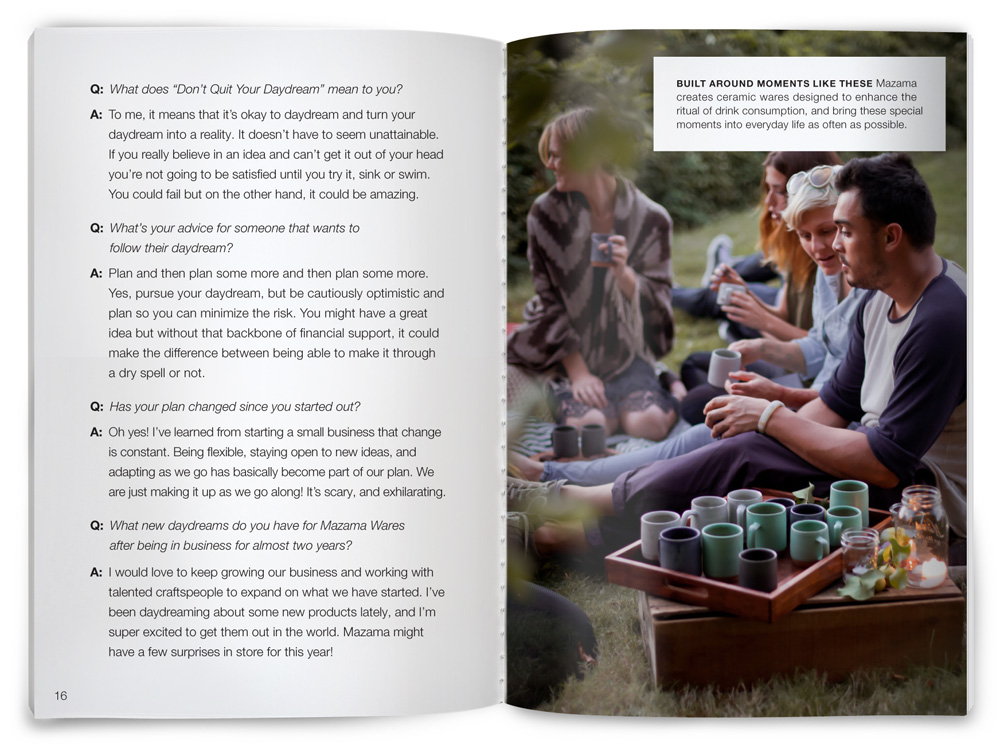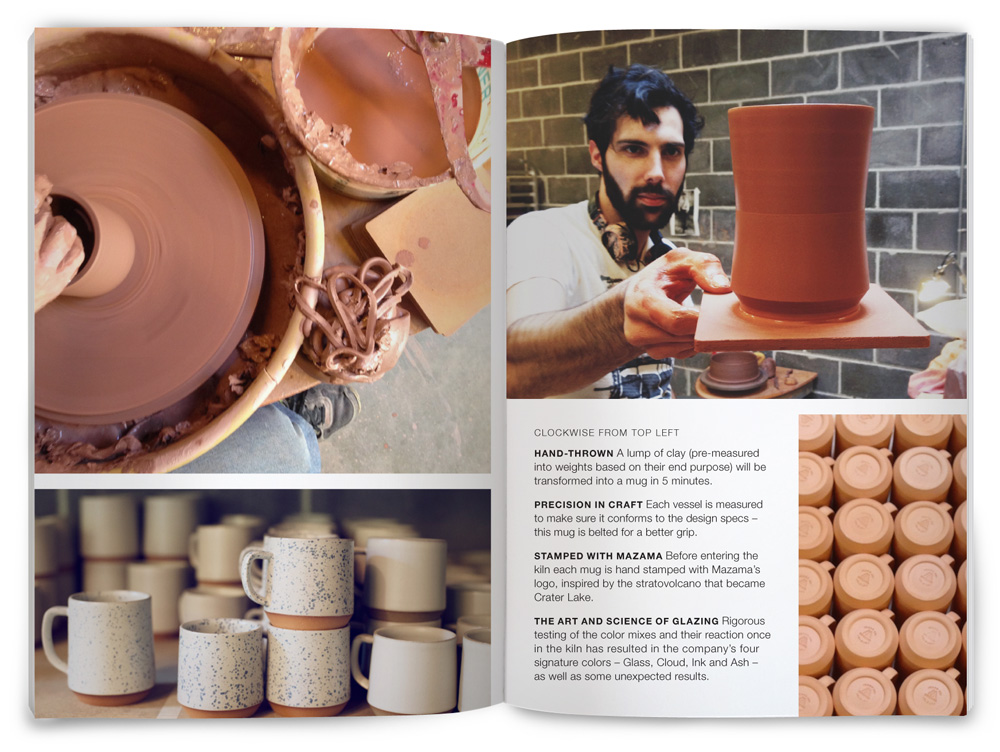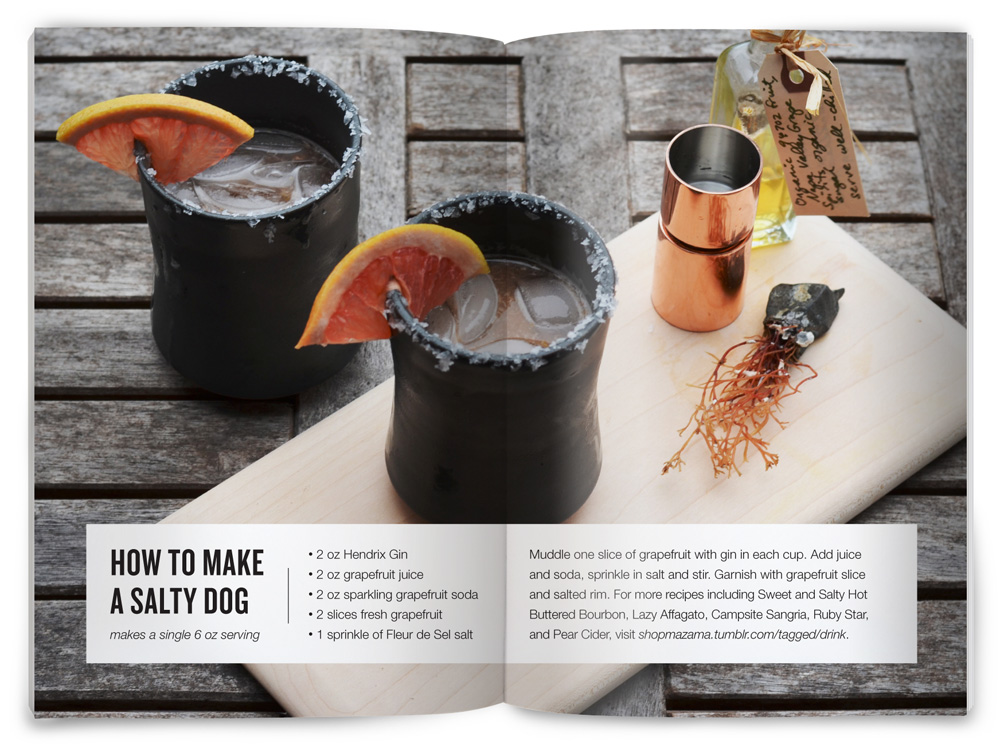 Staff book picks, an interview with the bank manager, and current finance-related deals rounded out the content.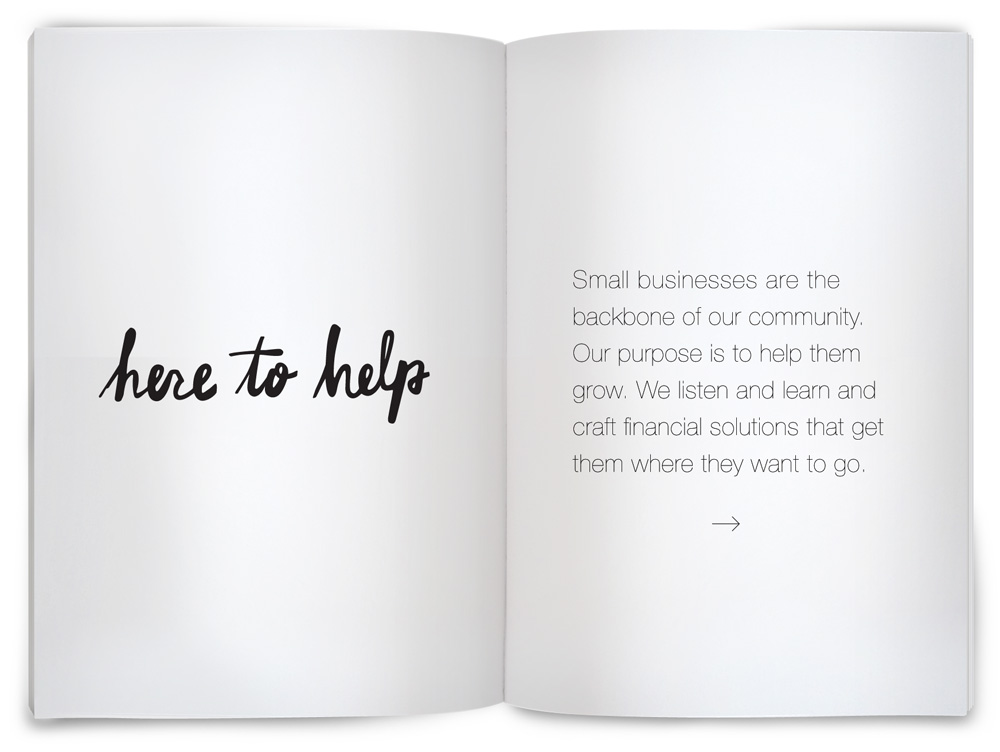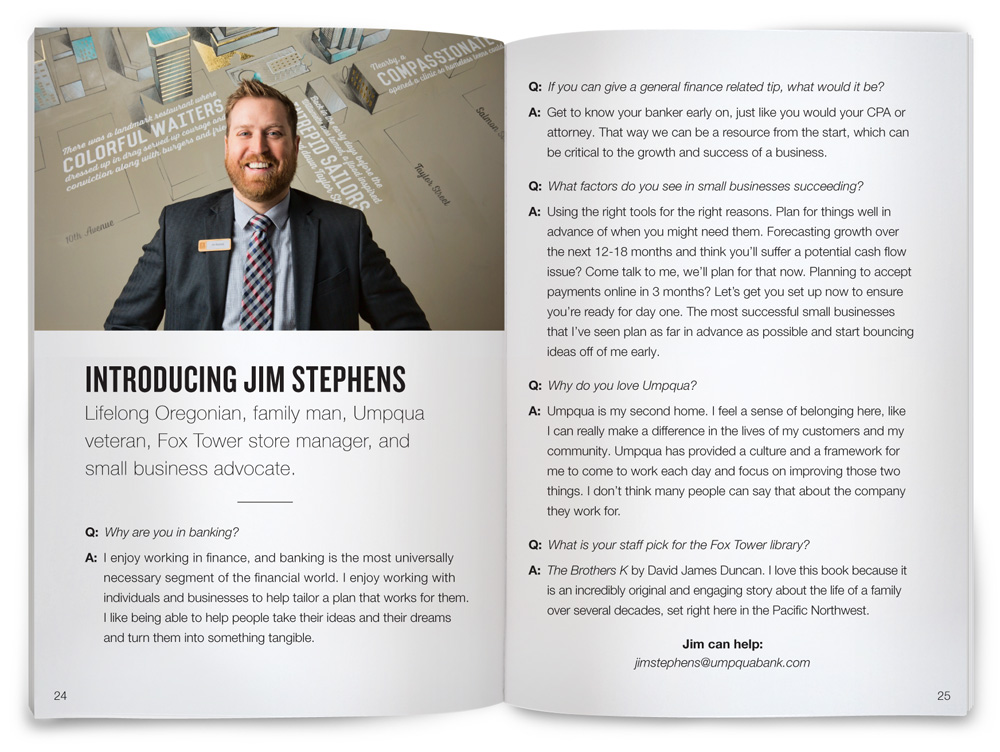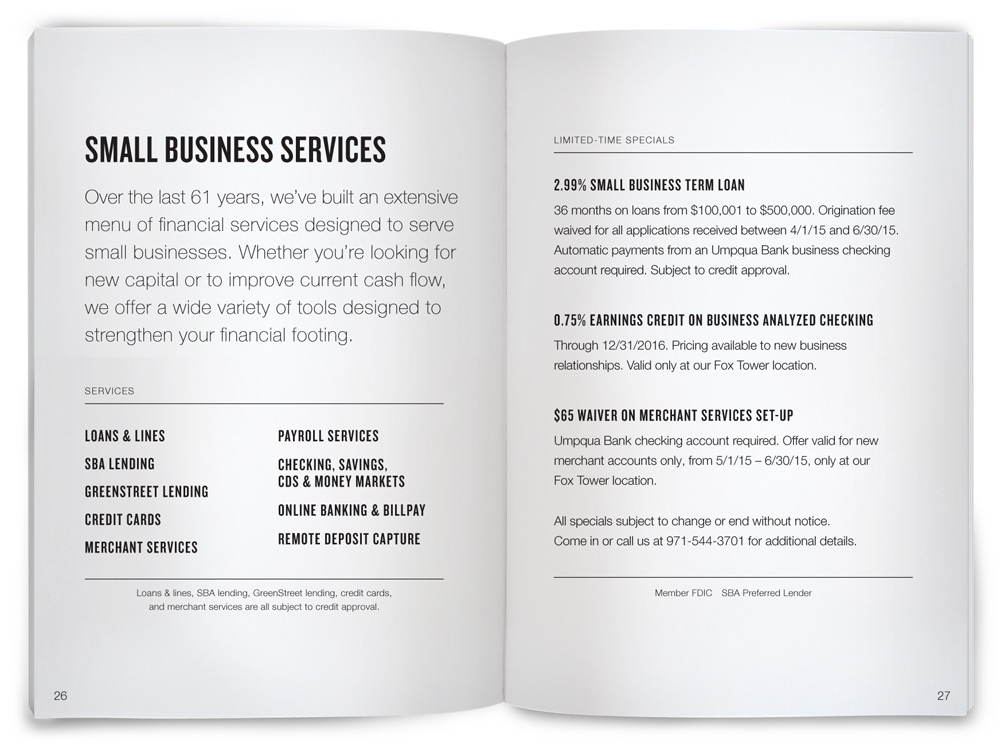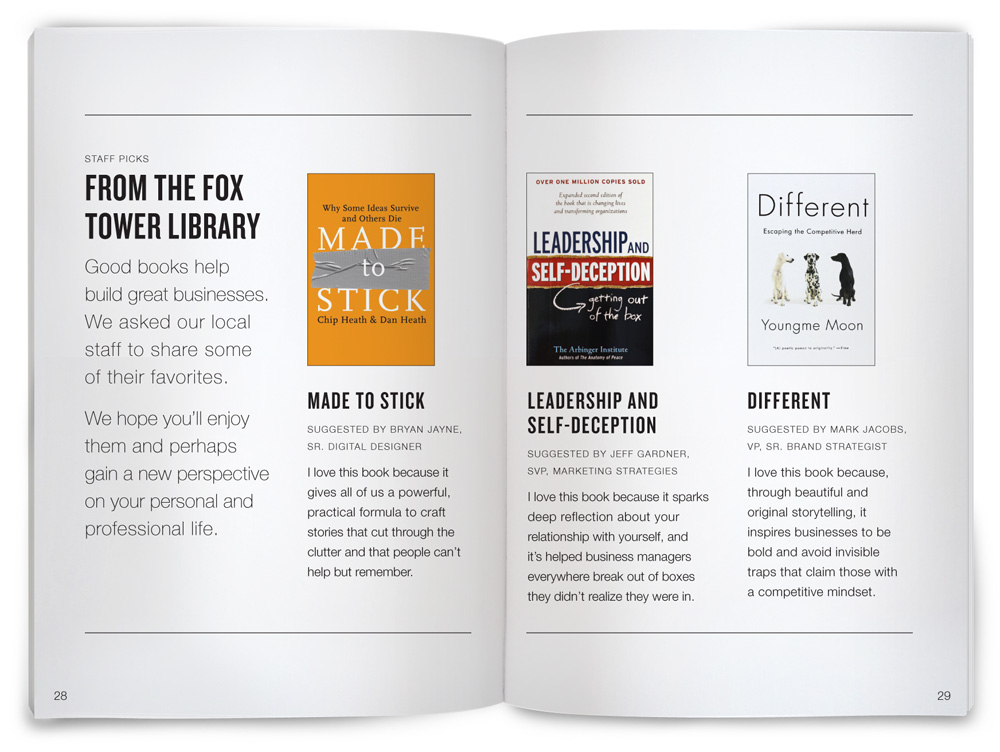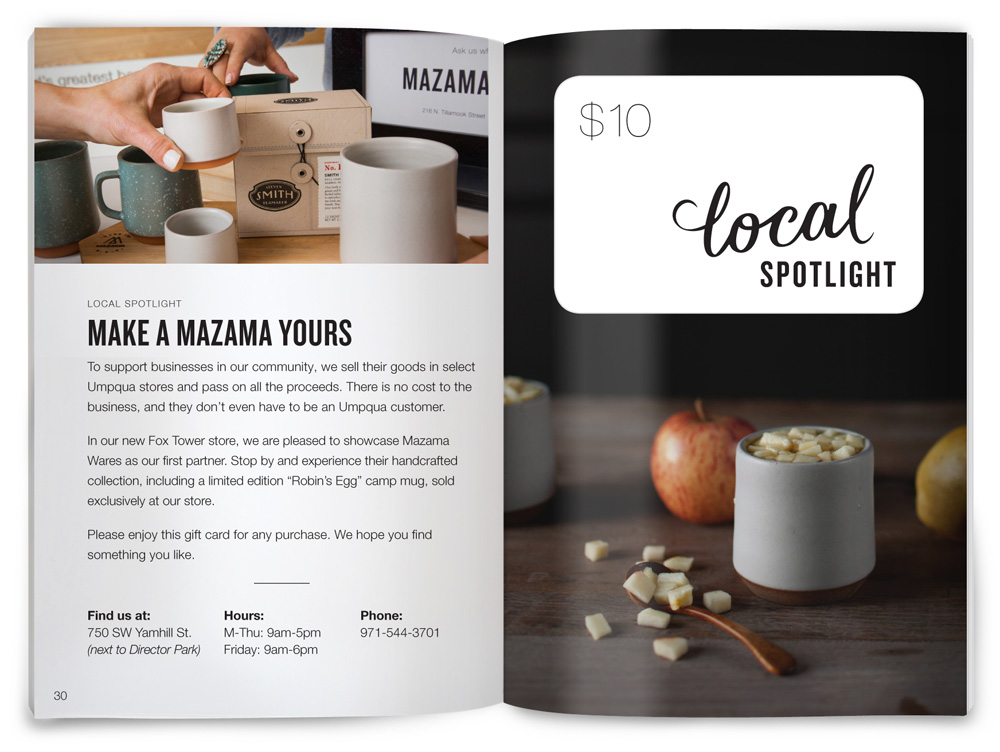 Thanks to creative strategist Mark Jacobs at Umpqua for a continuing creative partnership that lets direct mail pieces be interesting magazines, construction graphics be about birds nesting, and giving the chance to draw unicorns for money (it's all about context).