When Brittany Watson Jepsen of The House that Lars Built asked me to contribute to her 24 days of Christmas blog series about holiday decorations, I took the opportunity to work in a new format I'd been wanting to try – mobiles. My inspiration came from a small felt bird I have placed above my doorway that my mom sewed for me when I was a baby.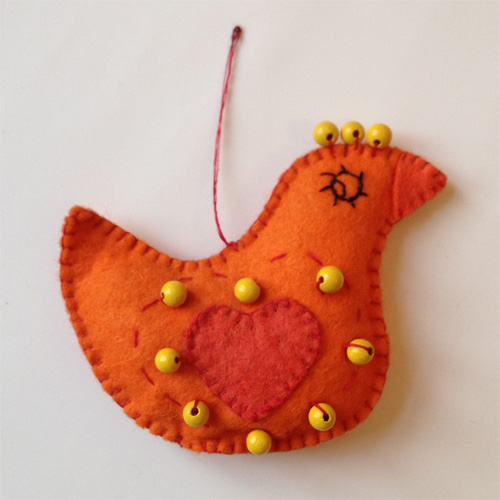 For the simplest mobile possible, forget about balancing acts and bars and doing pseudo-math (or even real math). Just hang three things in a row with a string between them – they still spin gracefully and take up much less space than a traditional mobile.
Step 1
The materials you need are cheap and easy to get: thread, a needle, scissors (and an X-acto if you want to be crafty), and thick colored craft paper.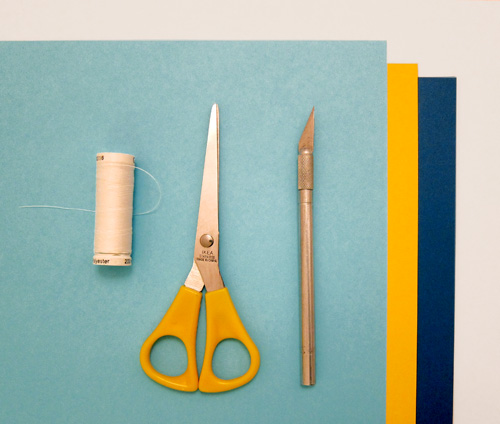 Step 2
Cut out the pieces to your mobile using the PDF template I made, which fits on an 8.5×11″ letter size sheet of paper. Choose colors that will stand out well against the wall color where you plan to hang the mobile. You can also use patterned paper or wallpaper for a more eclectic look. If you want to put a holiday twist on the mobile, cut out different shapes to hang inside the birds' bellies that make you feel whichever holiday spirit you want to get into.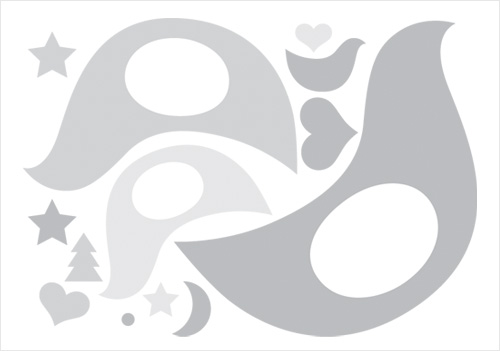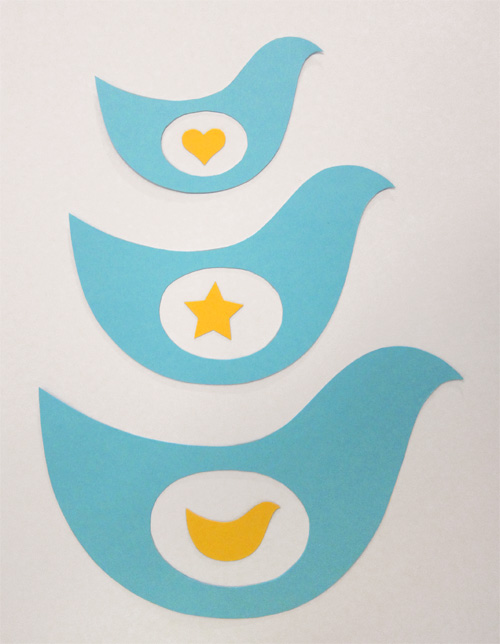 Whatever you do, be sure to ask the people who are going to see the mobile every day (i.e., your roommates, boyfriend, husband, or kids) if they like the colors. That way, you will avoid mistakenly making a SWEDISH colored mobile instead of a DANISH colored mobile just because you think the colors are pretty.

Step 3
Thread the pieces together using white or clear thread, and hang it up for everybody to enjoy. This type of mobile is relatively easy to balance, but it is still a good idea to tie a piece of thread around the bird where you plan to thread a hole to test the balance before actually puncturing the poor fowl.