I am so excited to share a project that I worked on last fall and winter through Chronicle Books. SO EXCITED! Combining creativity, illustration, and a test of my design stamina, this is the kind of project my ilk live for. It's a Tandem Activity Book – a type of journal you complete with other people.
I love this book because it is good for all ages, and is the exact opposite of going to a coffee shop to "chat" and then surfing on your iPhone for an hour next to the person you came with. This book should be an iPhone replacement in 90% of coffee shop interactions! It also reminds me of my childhood when we made up activities for ourselves that entertained us for hours and days and weeks – it's a series of mini-games that don't have a winner or a loser, just fun. Does it sound like I enjoyed this project? I DID.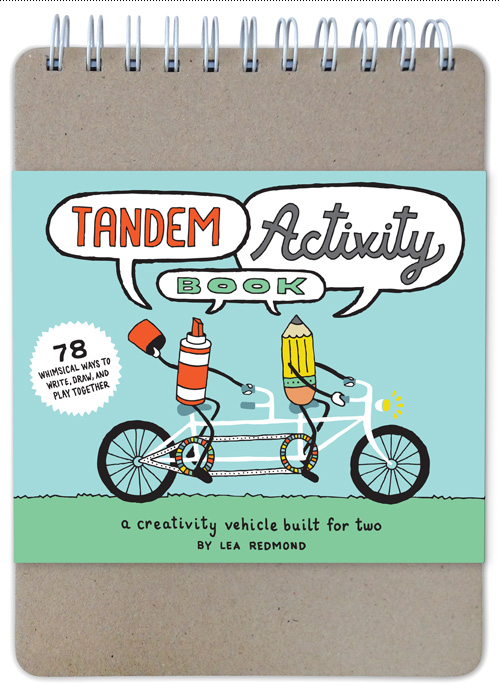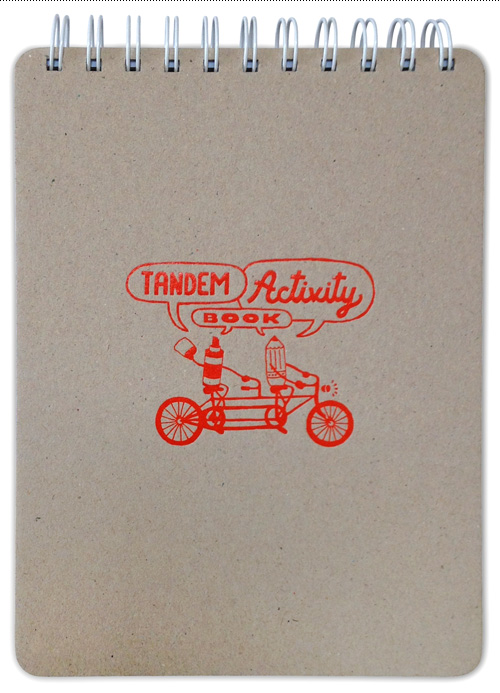 With activities like drawing your own constellations, playing memory games, calling all the phone numbers you know by heart, and writing postcards to each other, each page is a new way to learn about your journal partner and do some creative brain gymnastics. Here are some of my favorite spreads to create.
Pre-order the Tandem Activity Book…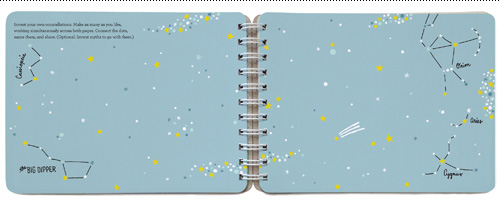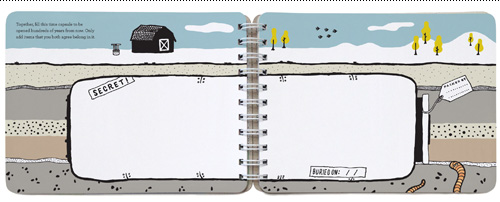 The format is a spiral bound book, easy for flipping pages, laying the book flat, or propping it up as an easel. The sturdy chipboard cover is wrapped with a front and back sleeve, and the front chipboard is letterpressed with a simplified version of the cover art. Illustrations were a mix of full color spreads and one or two-color duplicate pages. At 156 pages of nearly pure illustration work, this project was like landing the big one and then wondering if you would be able to reel it in. Here are a few more of my favorite activities to draw: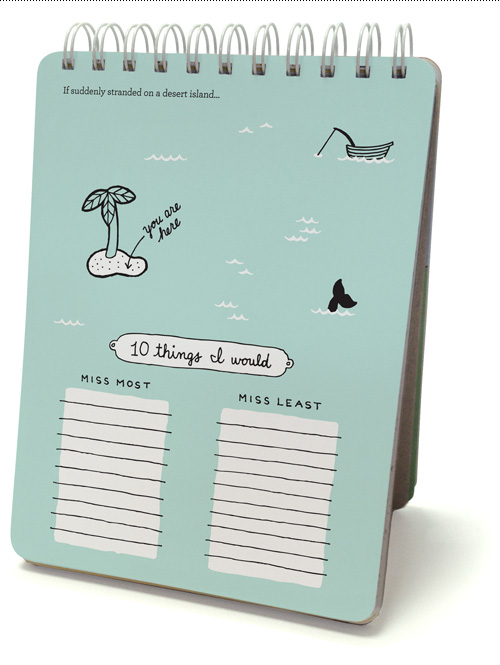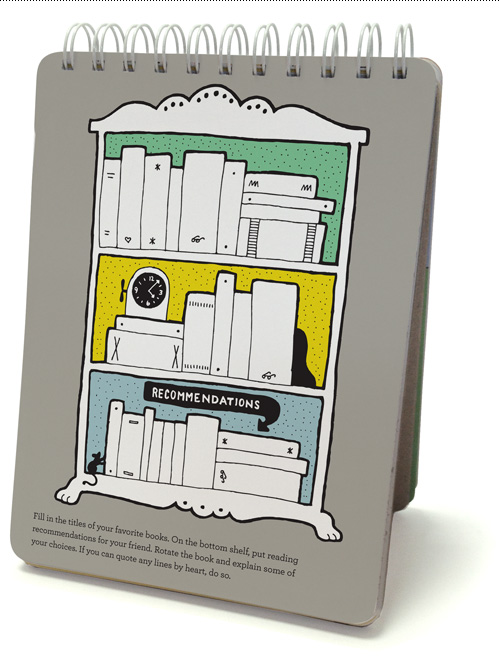 Style wise, my goals were to create a habitat the user would feel at home in, create a canvas
that could be personalized, and encourage exploration through visual twists. It was a balance of having illustrative personality while having it feel plain enough so you can draw all over it (which is the point). Intentionally rough and loose in style, I used a simple thick & thin line work hierarchy, spot patterning, color blocking inside and outside the line work, and strategic white space for users 'to fill in the blanks'.
Pre-order the Tandem Activity Book…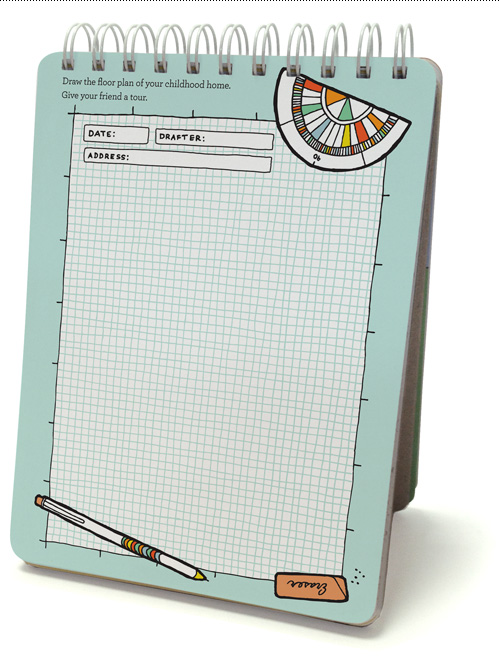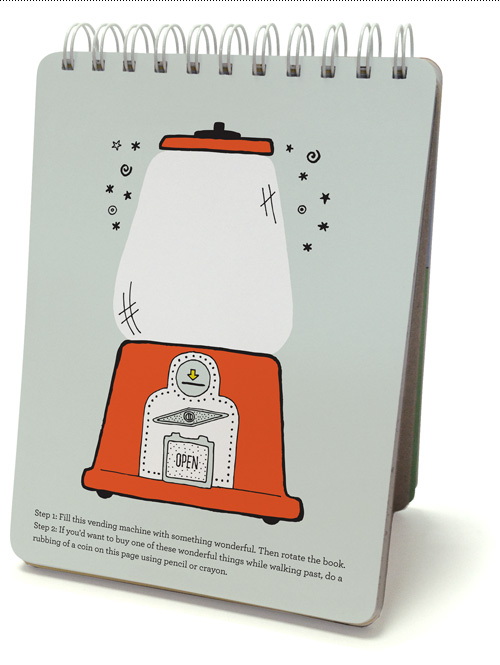 The creative process on this project was fairly smooth. After a five preliminary illustrations had been approved, most of the work lay in executing the over 75 full-page or full-spread drawings. The initial color palette recommendation was a little too quirky and toned down in the final round, and revisions tended to focus on usability and having space for prompts. The cover illustration was fairly directed but most of the inside spreads allowed room for exploration.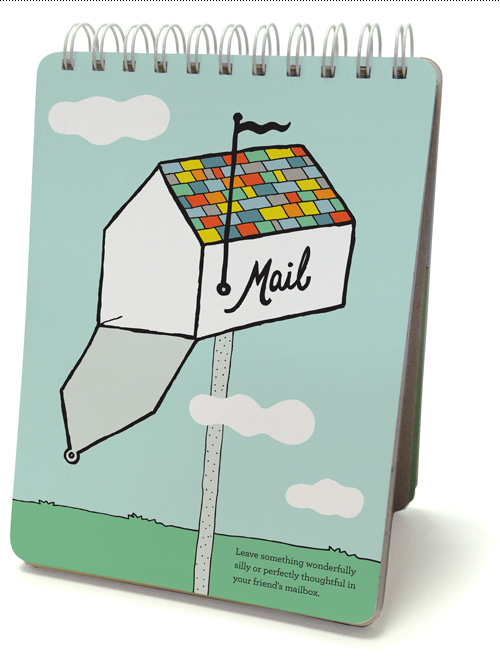 Abrams and Chronicle bills the book as "An illustrated activity book that packs a creative adventure for two. Filled with more than 75 imaginative activities, each page invites two users to doodle, write, swap stories, daydream and play together with the wire-o bound book flipped open between them. Parents and kids, best friends and dynamic duos of all kinds will discover this boredom-buster sparks conversation and creativity-and doubles the fun along the way!"
The Tandem Activity Book is being released this September, but you can pre-order the book on Amazon. Buy it for your kid, your friends, yourself, your crazy hippy aunt, anybody who likes to experiment and have fun. Or, if you know somebody who is really boring, buy this book to get them out of their box. You really can't lose.
Credits
Concept & writing: Lea Redmond of Leafcutter Designs
Illustration: Mette Hornung Rankin of Bureau of Betterment
Layout: Brooke Johnson of Chronicle Books
Publisher: Chronicle Books