Last night I went to an improv creator's night called SHARE. The format of the event involves bringing together a group of creatives, giving them a one-word prompt, and then seeing what they make over the course of 2 hours that is related to the word. At the end, each person shares what they have made.
I had attended several years before and made some felt collages. This time I decided to use the evening as an exercise in practicing a certain style of illustration. The only materials I brought with me were pencils & pens, and a light table.
The prompt: FIRE.
I immediately thought of some music quotes that used the word fire, and wanted to make a typographic illustration. After some sketching it became clear that two hours wasn't enough time to complete this idea, so I switched to doodling instead. The doodles felt a bit like typography in their rhythmic nature, so I decided to make a representation of fire that felt typographic.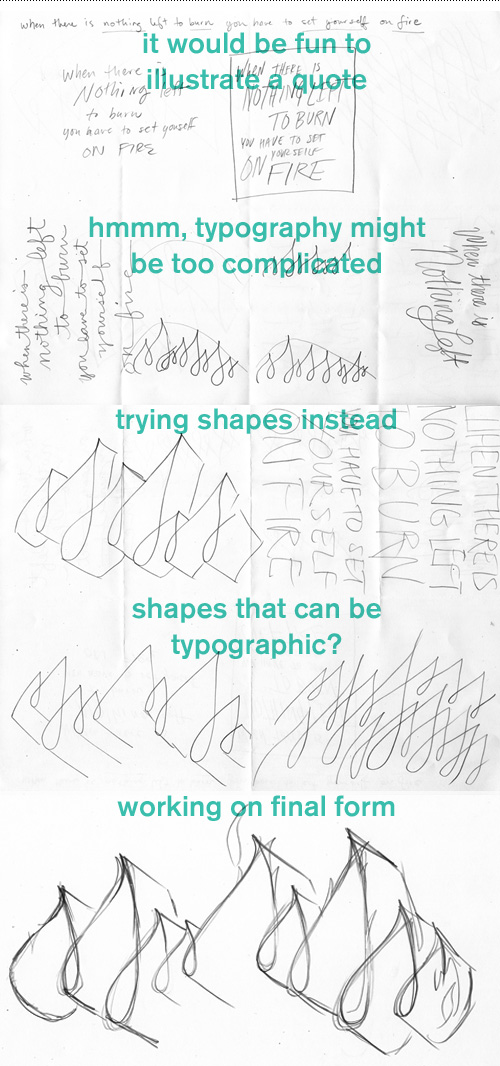 I spent about 15 minutes pre-snacking, 45 minutes sketching, a 5 minute snack break, 45 minutes illustrating, and 10 minutes staring out the window. While illustrating, I kept track of how long each panel took, so I would be sure I could finish in time. This is also where the motto "when in doubt, stipple" was put into practice. Here is the finished illustration created from the prompt FIRE.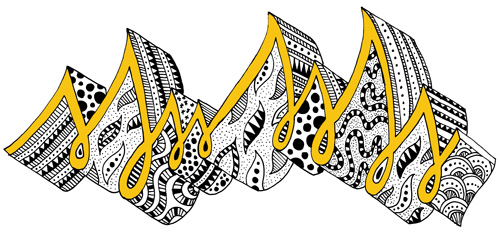 While drawing, I had a snack that reminded me of airplane trips. When I was done, I took additional advantage of the snack table and looked out the very tall windows and doortop plant arrangement.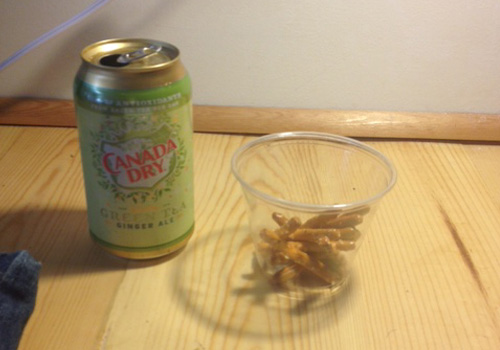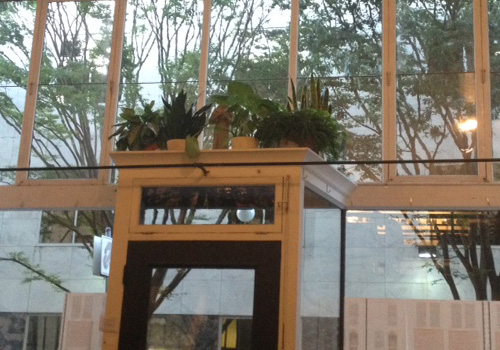 SHARE #23 participants included:
Dave Benz, artist
Brad Cohen, writer
Alex Harris, designer
Kathleen Lane, writer
Katherine McDowell, visual artist
Leann O'Rourke, photographer
Alyson Osborn, actor
Jennifer Rabin, conceptual artist/writer
Mette Hornung Rankin, designer/illustrator
Liz Scott, writer
Toni Tabora-Roberts, multi
Cara Ungar, thinker
Bill Wadhams, musician
Gary Wiseman, artist
SHARE is organized by Margaret Malone and Kathleen Lane.