I've had the pleasure of working on many projects with the Happiest Company in Portland*, Ruby Receptionists, and the last project was no exception. This project focused on creating illustration assets for their member services, or internal member-facing interface. Whether it is keeping track of calls, making custom availability settings, or managing contacts and data, Ruby and her accomplices are there to help every step of the way. Working from wireframes, I fleshed out the visuals needed to "Rubify" the web interface. Here are just a few outtakes from the project:
*title awarded by me, but I'm sure many would agree

A series of large circular icons were created in a consistent style for reinforcing the tools being used. Mixing old visuals such as adding machines, retro clocks, will return signs and real live calendars adds a fun twist to using the online functions. The project scope included everything from tiny navigational icons to almost full screen illustrations, with over 30 assets created in total.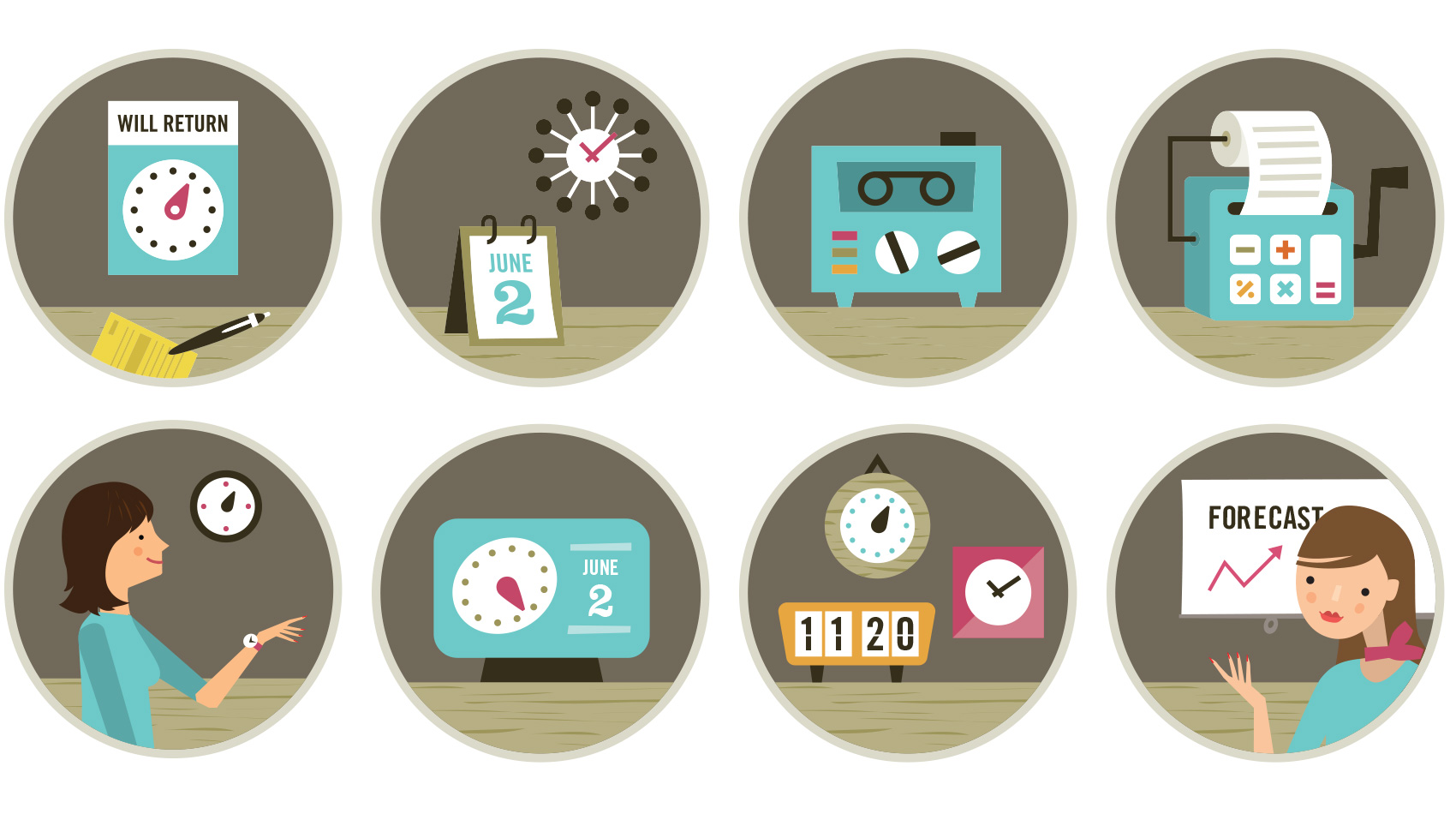 Even virtual receptionists need their beauty sleep, so a bonus round of icons for indicating it was "after hours" was made. A cocktail glass option didn't make the cut, but I believe that Ruby might just have a little fun on Fridays after answering your phones all week.