Recently I submitted some 3D paper ponies to Portland Paper City, a collaborative art show. All around Portland there are old hitching rings in the sidewalks from days gone by. Tied to some of the hitching rings are toy horses and ponies, thanks to The Horse Project. Whenever I see them they make me smile, so when I was asked to contribute something "Portland" to the show it didn't take me long to decide on these little curbside ponies. It didn't hurt that between ages 6 and 16 I spent 98% of my waking hours drawing horses, thinking about horses, and riding horses. Yep, I'm a horse girl.
(click on the images to zoom)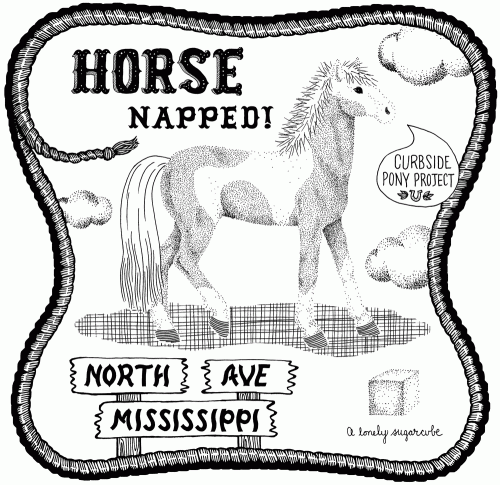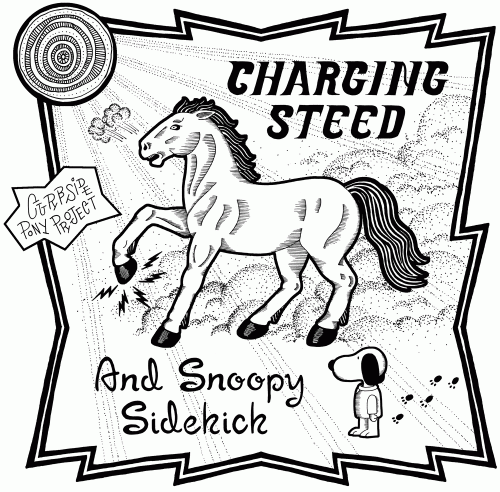 Being a horse girl, you can bet that I researched this thoroughly. There is a great Flickr set called "All The Tiny Horses" from which I picked my charges. I hope to draw some more of the horses later, because frankly, I spent wayyyyy too many hours as a child developing my equine drawing skills to let it go to waste. Yes, and after that I'll re-read all of Walter Farley's books!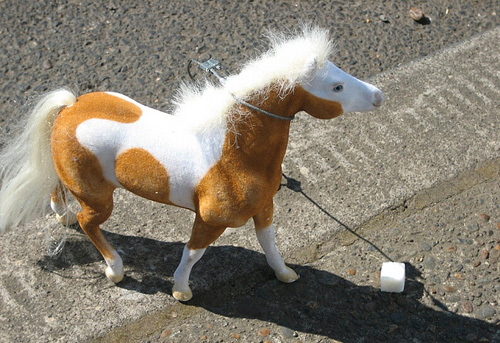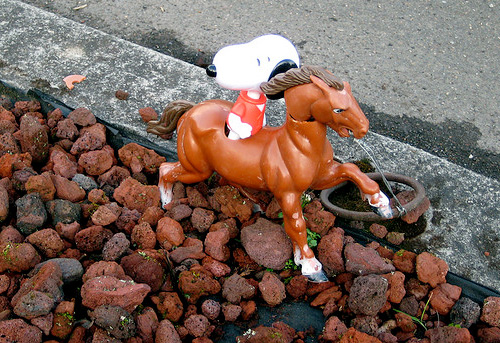 The process of putting my pony drawings into 3D was a challenge. After some prototypes and a short stint of being sidetracked by origami, I decided to put the ponies on display using an open-air type diorama with a built in stand. Below are the dioramas without the stand.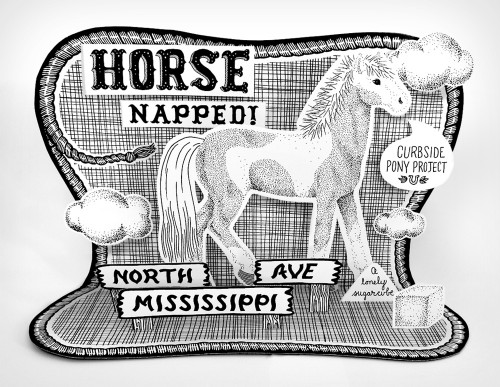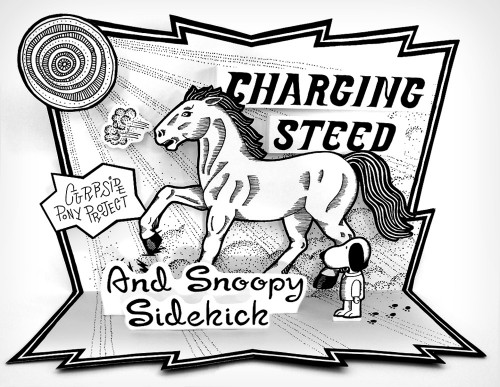 Here is a shot of Charging Steed mounted to the wall at the show.