Drum roll please…for the opening of OP Wurst Division! Olympia Provisions' offshoot restaurant series, Wurst, now has a new location on 3384 SE Division street. A renovation of the old Honky Tonk Taco building turned a teal & red taco joint into a high end sausage bar. You heard it – a high end sausage bar. The Bureau assisted by providing brand & signage suggestions including establishing a simple white, black and gold palette that takes advantage of the interior's natural wood accents and a restrained use of signage combined with custom composed old-time woodcut illustrations.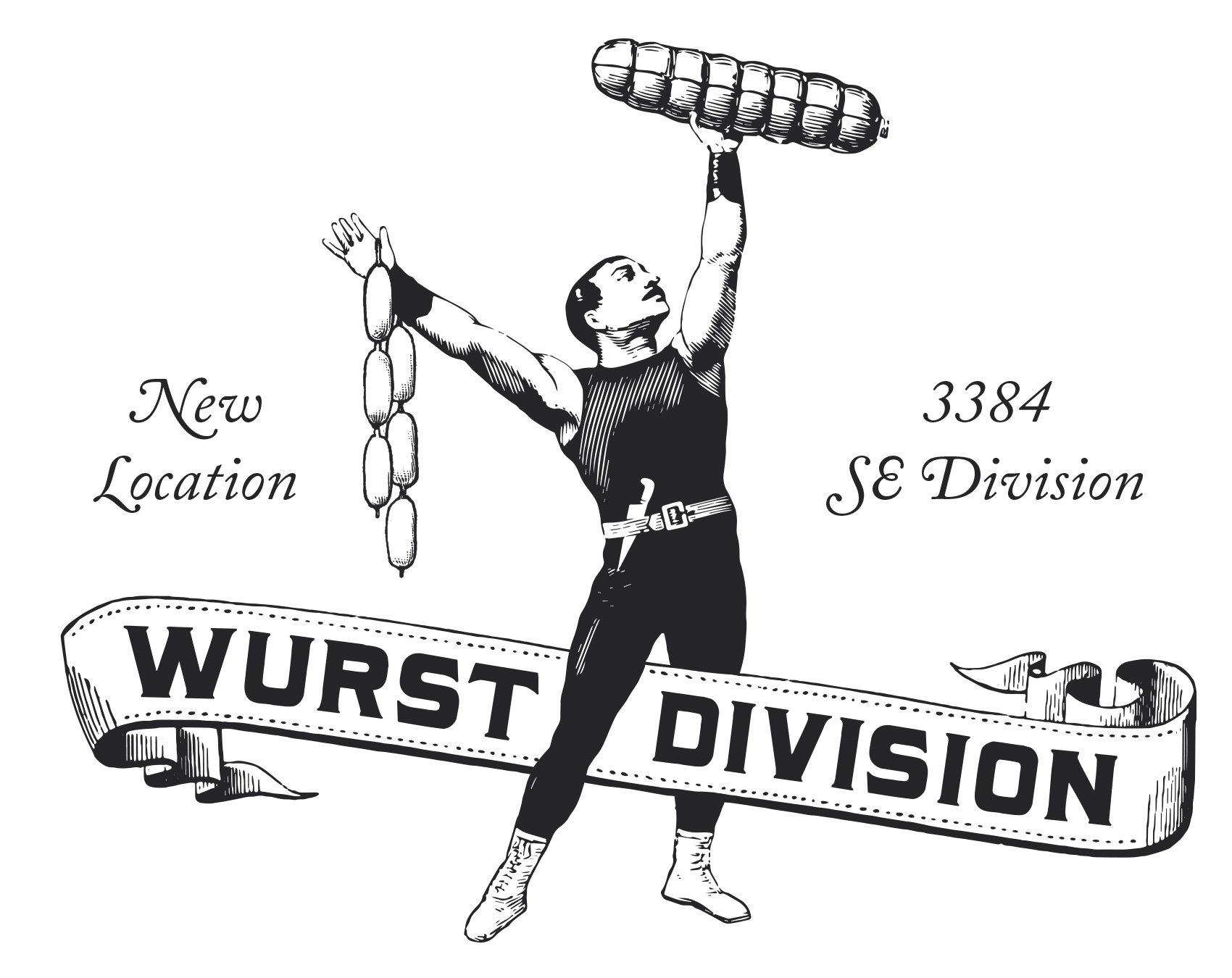 On the front facade two large backlit gold signs can be seen through the windows boasting BEER and SAUSAGE. What more do you need to know? Inspired by a hut on the top of Mount Hood that has no logo or branding other than BBQ written in 15-foot-tall letters on the roof, OP Wurst Division uses a minimal approach to great effect. The signage works double-time as cozy lighting while the bar is open and all-night-long advertising to passerby. Inside, the main impressions include a giant bar, gleaming rafters, and a newly installed fireplace in the west wing (otherwise known as the "wurst room"). When seen from outside the singular message makes sure you know what to expect. BEER. AND. SAUSAGE. (photos by Dina Avila)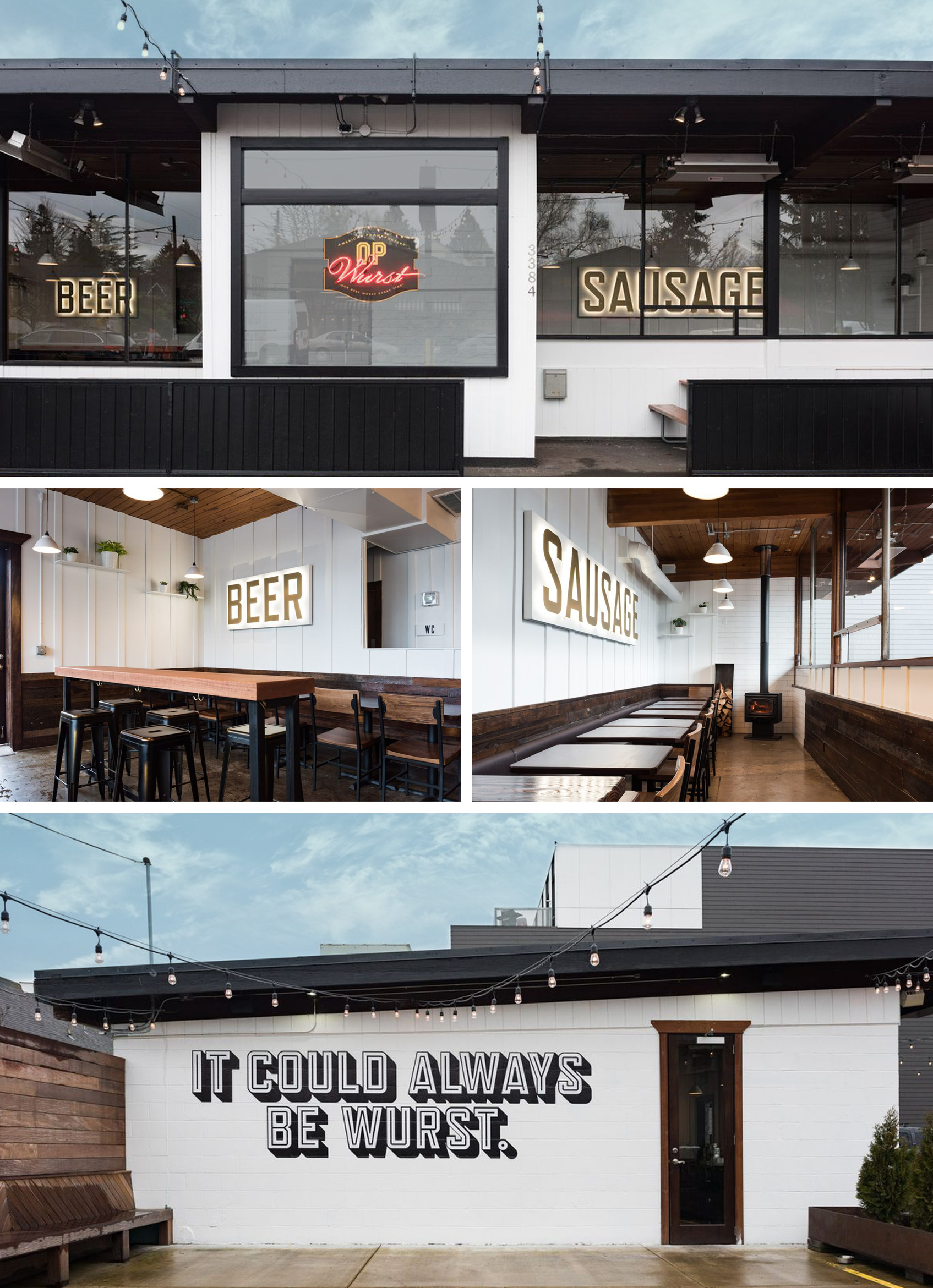 An outside patio mural boldly shouts a simple message to people near and far: It could always be wurst. Speaking of which, the menu has a plethora of hot dog options from traditional to way-out-in-left-field (there are even a few menu options for veggie lovers). In conjunction with the opening, Olympia Provisions is also expanding their sausage options from the standard pork to include both chicken and beef sausages. So hustle on over to Wurst Division and try a traditional dog or an experimental twist on the classic wurst.