Tis the season for holiday cards and charcuterie. Following up on last year's meat wreath, this year my client Olympia Provisions went for a more pyramid shaped meat art for their annual card – a stack of charcuterie bedecked with a merry star. Meaty Christmas!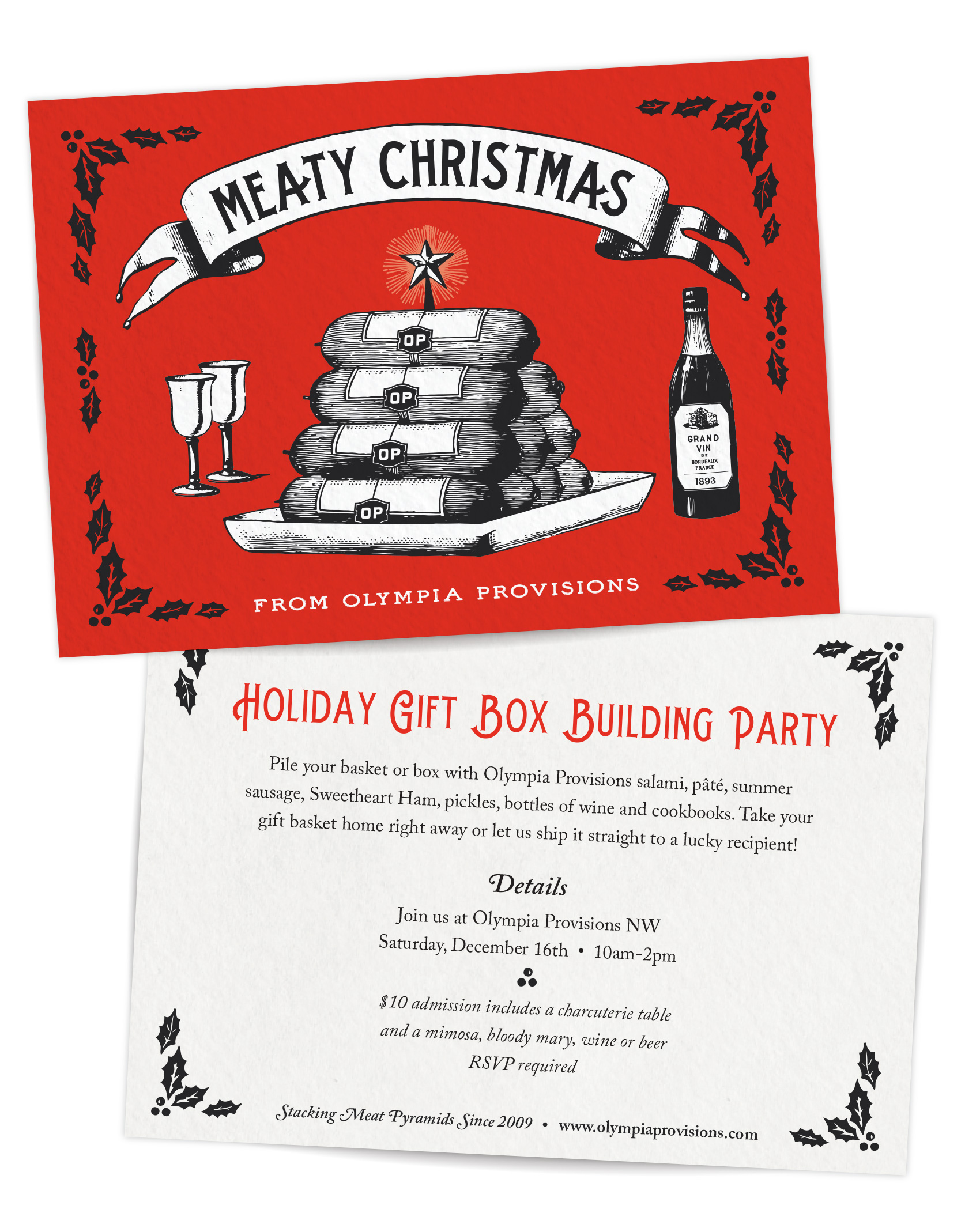 On another holiday note, Olympia Provisions is hosting their second annual charcuterie box building party. Get your tickets here if you want to fill your own box or basket with meats galore and either take it home or send it to a lucky recipient.
MORE Deals! Deals! Deals!
Enter METTERULES as a promo code for 10% off online at Olympia Provisions.