Recently I participated in a Monster Drawing Rally at the Portland Art Museum as a fundraiser for kids arts programs. Seventy-five artists donated their time and art in three 1-hour drawing bouts. After each drawing was completed it went up for auction for a flat $35. I was on shift #3 and it was a test of speed and dexterity to draw in the dusk while passerby and other ambitious artists made the table jiggle from bumping it or vigorously erasing.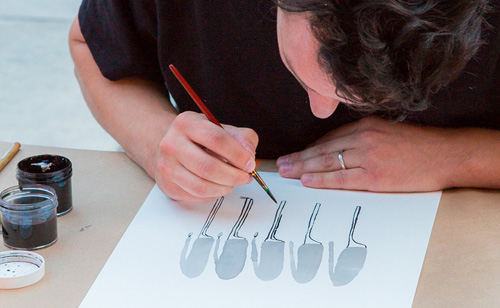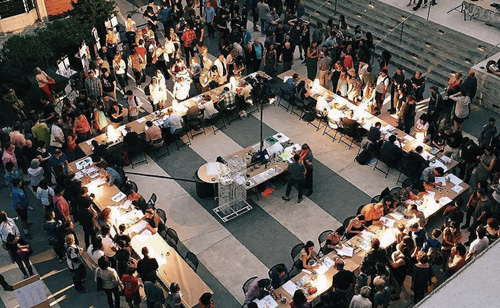 I surprised myself and cranked out two typographic pattern pieces. The first one was from my daughter's favorite word du jour (uh oh) took 35 minutes plus the set up time of getting my materials out (Office Depot printer paper on a clipboard and a.01 micron pen). The second (oh my) was completed in 20, the last 5 being used to quickly decide on how to most efficiently fill up the type sections (big dots and sub par stippling).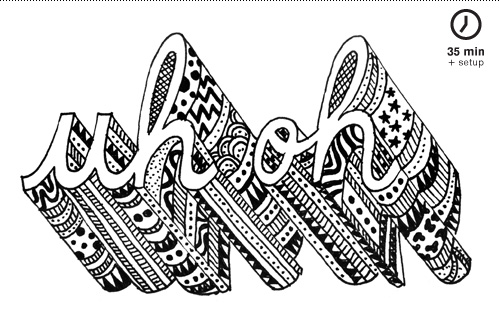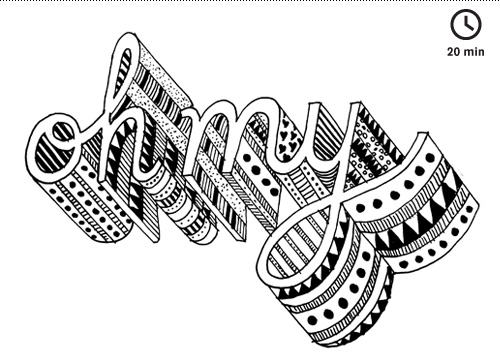 Kids had fun giving suggestions on the patterns to fill the sections with (hearts, zig zags, leopard print, stars). Usually these typographic terrain pieces are two to three times bigger and take at least a few hours to complete, or more, if I plan them out in advance. It was fun to see that I could do this type of drawing without planning it at all, although the results also showed the haste and split second decision making that took place. While not super pro, it was super fun, and I hope more of these kinds of events happen.
Event Documentation
Photo set by Cody Maxwell | Video by Paul Searle