Earlier this year I worked on brand explorations for Hire an Esquire, an online service for finding the right legal consultant for a project. The illustrations and icons – set on making the legal profession and process of hiring a lawyer seem approachable, easy and fun – helped the internal team decide the overall direction their rebrand should take.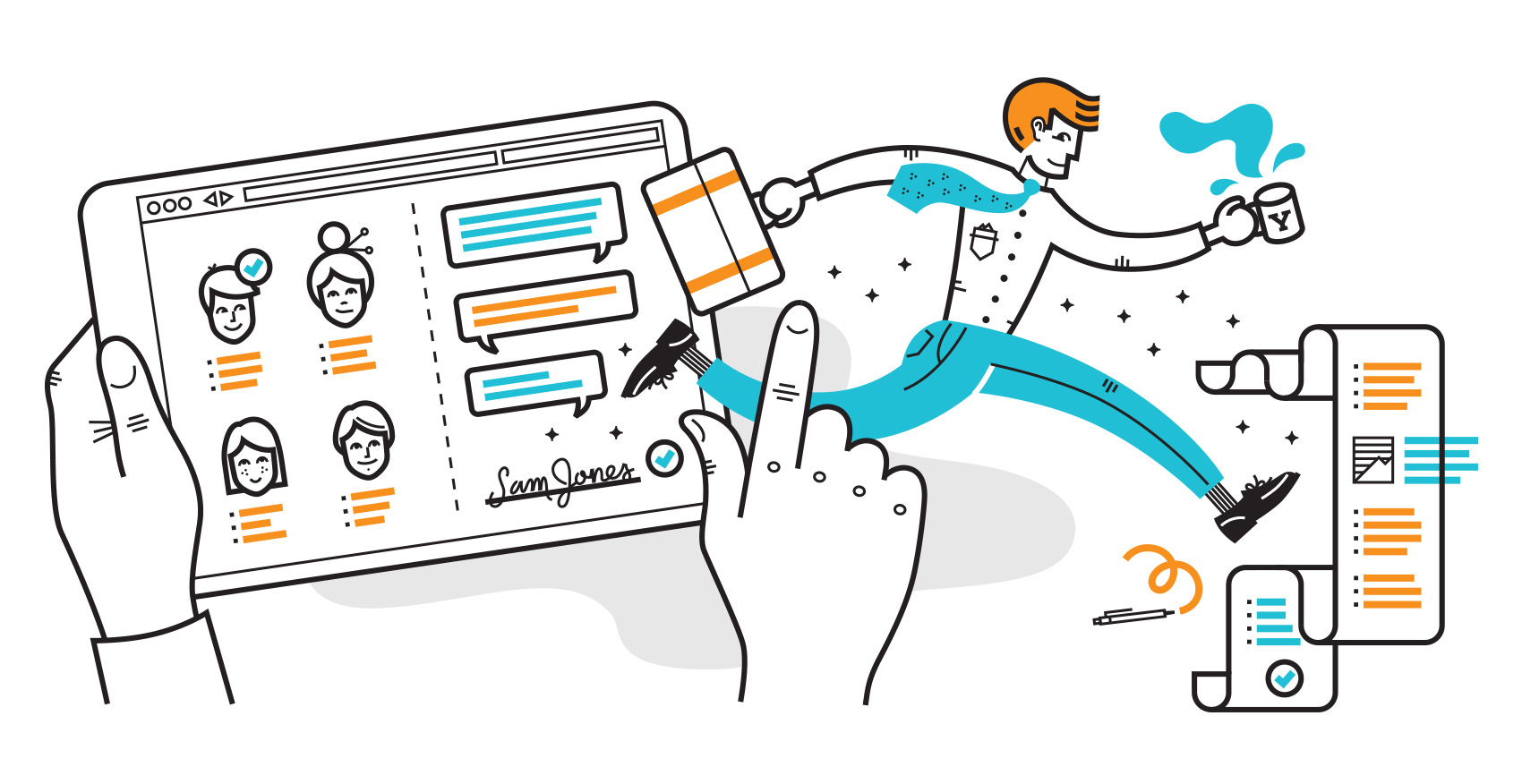 A blocky bold style was used with the companies selected teal and orange palette. With such strong colors, the rest of the elements were kept very simple and used knockouts of white.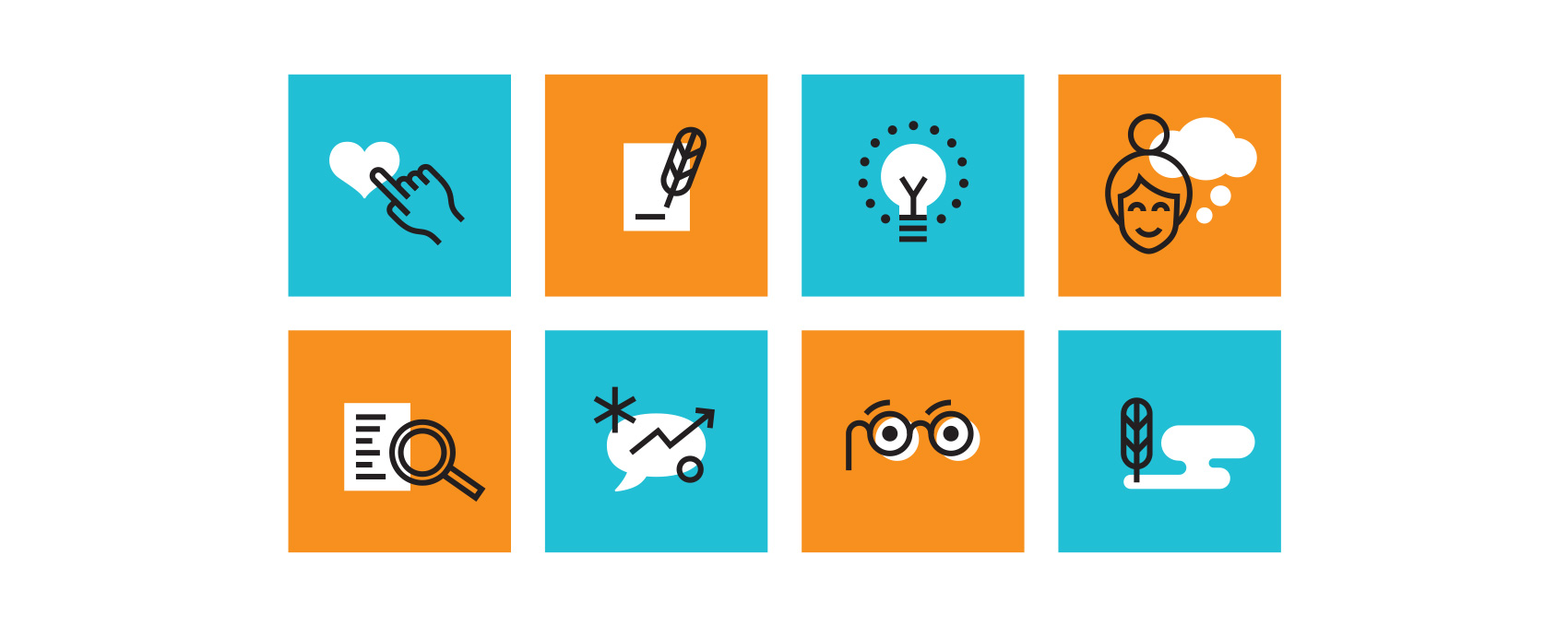 Stand-alone icon style was also explored to show how small visual accents could strengthen the brand presence when used consistently throughout their new site. While the final brand look ended up being a little more serious and traditional, the exploration process was key in helping decide how far to push the needle in their field.