Last year I checked off a designer to-do by creating an enamel pin for a Design Week Portland event called Pin That Shit. After the show, the extra pins I had ordered were given out to people as both business cards and old fashioned goodwill. As with many side projects created Just for Fun®, people took to it – from Sparkle Daddy Aaron Rayburn to an employee at New Season's who engaged my 3-year old daughter in a discussion about art while he checked our groceries. Love Birds for everyone!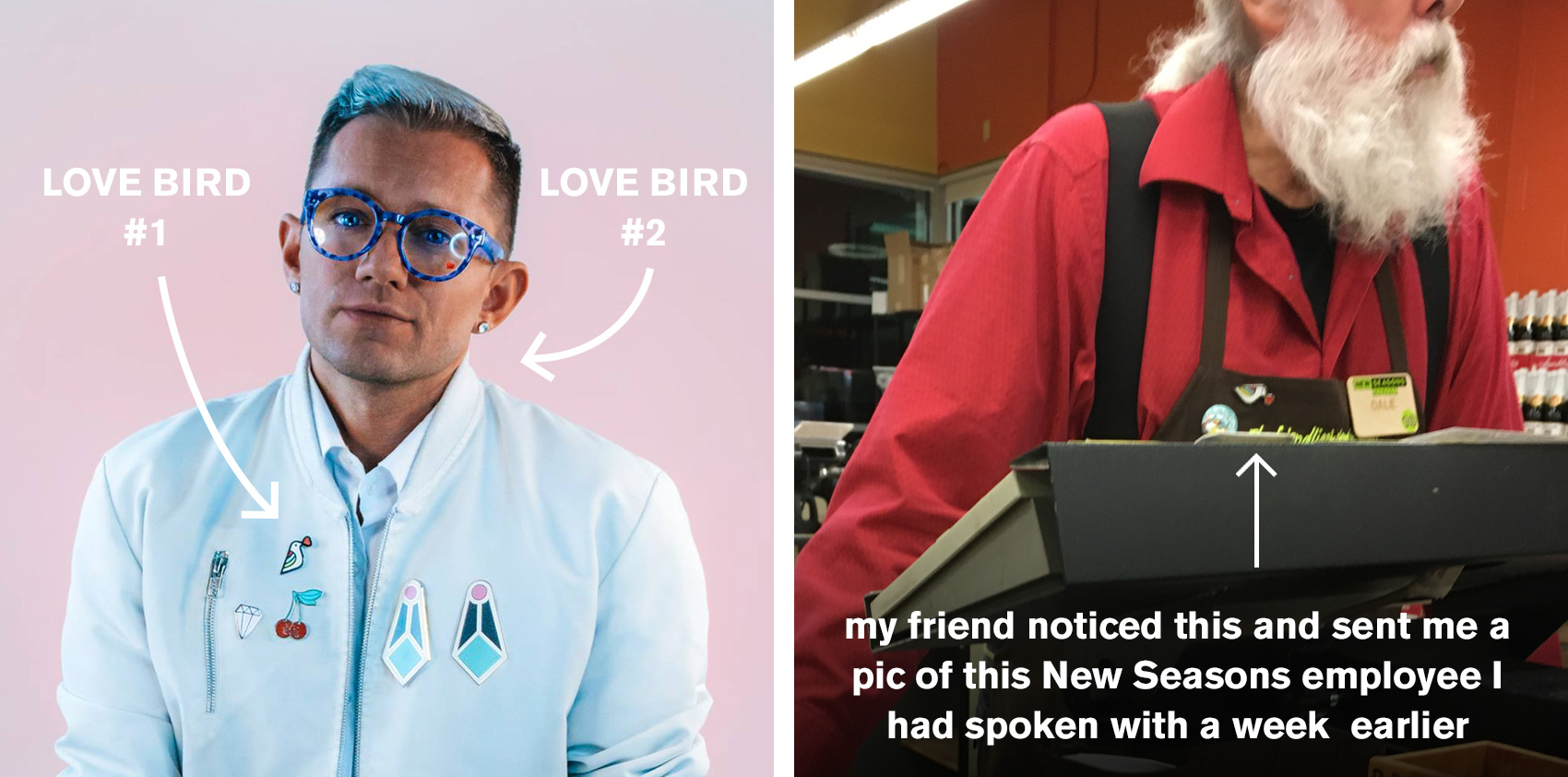 After a Moo Card blog post including my Love Bird was published, future client Amy Renshaw reached out to me about designing a series of pins for her organization Code-Art. Code-Art encourages girls to explore coding through art, and puts on workshops to give girls the opportunity to learn coding within their own interest areas. HIGH FIVE Amy. The first of many pins I designed for Code-Art was a donor pin to gift to supporters of her organization. Inspired by projects made in Code-Art workshops, it is a modern twist on the classic brooch portrait. We used Moo Cards again to create the pin backer with matching spot gloss accents. SO SHINY.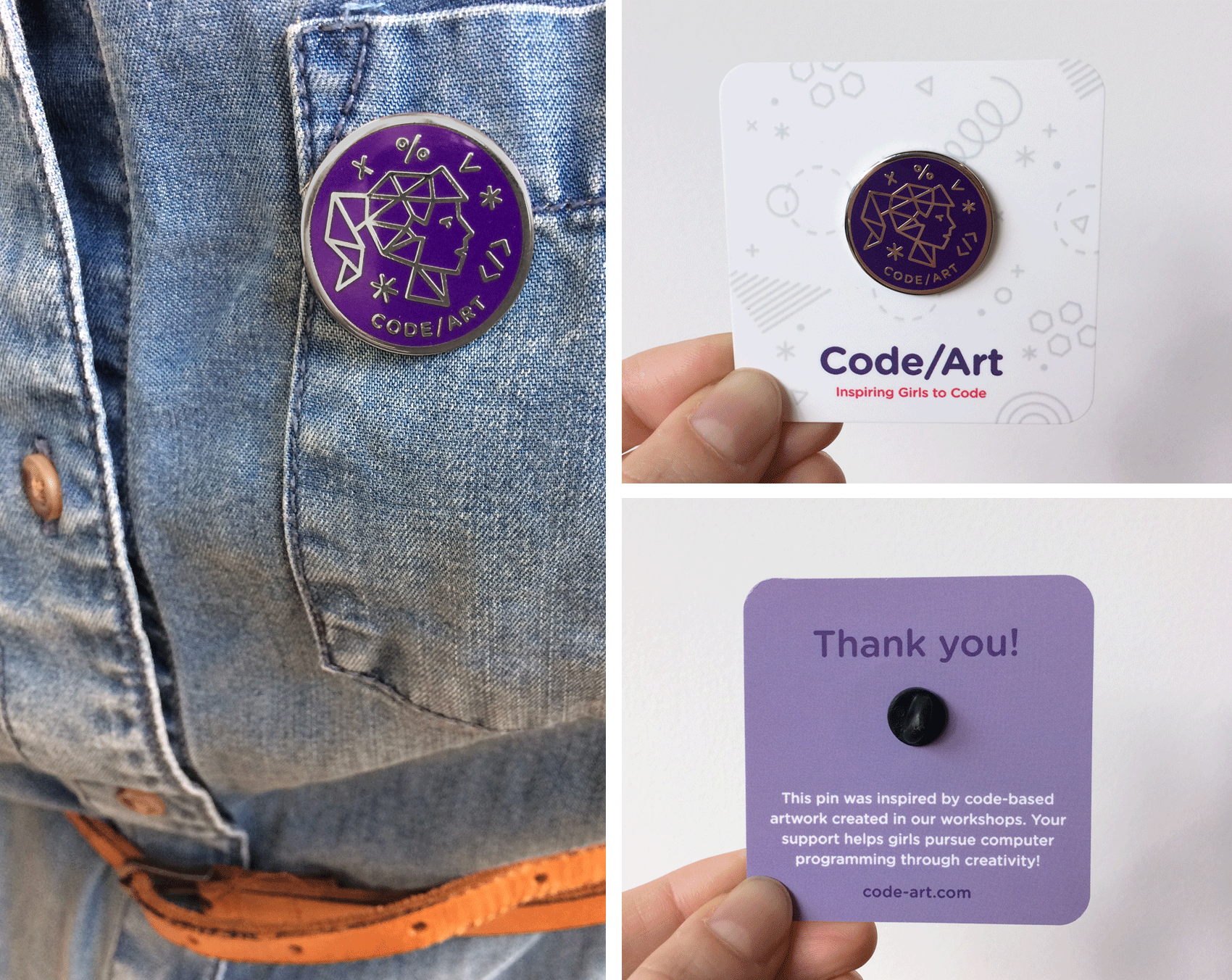 The theme of being a pioneer, present in many of my side projects, drew me to this organization and especially reading the stories of early female coders who led the way in the field, such as Margaret Hamilton and Ada, Countess of Lovelace who is often recognized as the first computer programmer. Margaret was instrumental in the code for putting a man on the moon. GO MARGARET! Reading their stories and seeing the photos (below Margaret stands next to a stack of code used in the Apollo mission) makes me both proud and frustrated at the pace of the representation of women in so many roles of society.
Amongst many other things, these stories made me want to support Amy and Code-Art's mission to the umpteenth degree. And if you'd also like to support or donate to CodeArt find more information here. As a registered nonprofit 501(c)(3) all donations are tax deductible.