Recently I finished a logo for Glider, a company that in their own words "…is redefining word processing from the ground up to make organizing, negotiating, and signing documents as simple as it should be."
Sounds good to me. Even though my efficiency orientated brain can easily calculate the time between meals, snacks, and how many rabbits can be drawn in the interim, my thought upon waking is not focused on BUSINESS TIME. Anybody who wants to make business time easier is a friend in my book.
The project consisted of a lightning round of design to prepare for a presentation at TechStars Seattle Demo Day, the #1 startup accelerator in the world. Things in this world are FAST. MONEY. BUSINESS. TIME. There are no RABBITS. However, the results were just what Glider needed – a simple, iconic logo symbolizing a transparent document. VROOOM.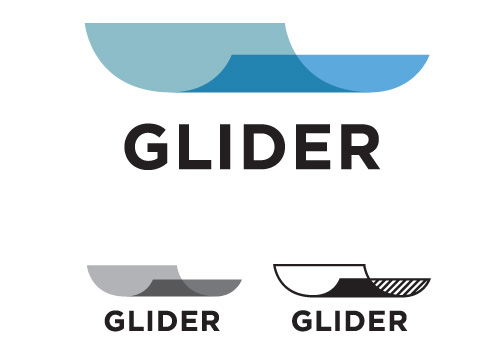 And, they're hiring. If you want to be a back-end engineer, sales lead, or UI designer in beautiful Portland, Oregon check it out.