This summer in Danmark elephants were everywhere. First off, I stayed with my cousin in Frederiksberg in an old Carlsberg beer silo that had been renovated into apartments. The view from the apartment looked out onto the old Carlsberg brewery, whose elephant mascots grace the entryway to the old factory as well as marketing materials and their Elephant Beer.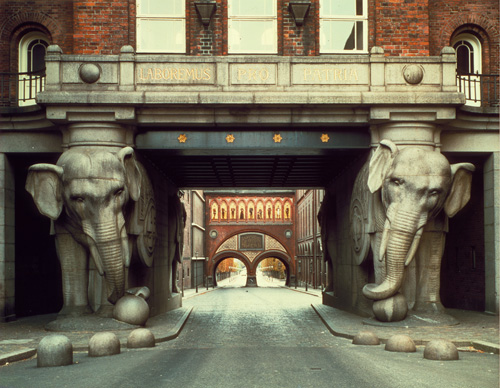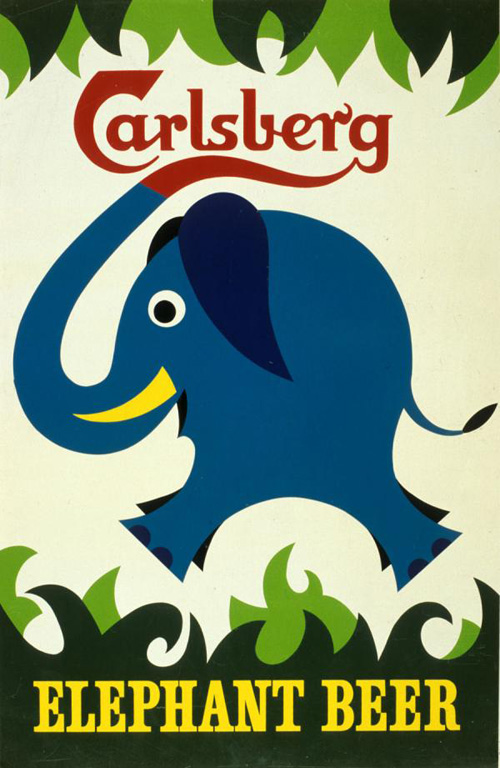 One of the main art attractions while we were in Copenhagen was the Elephant Parade. Over 100 five-foot elephants were placed throughout the city, each individually designed by famous and upcoming artists. The goal was to contribute to the conservation of Asian elephants and raise general public awareness about the elephants' dwindling numbers. As a souvenir, I bought a small figurine of Lars Pugholm's entry.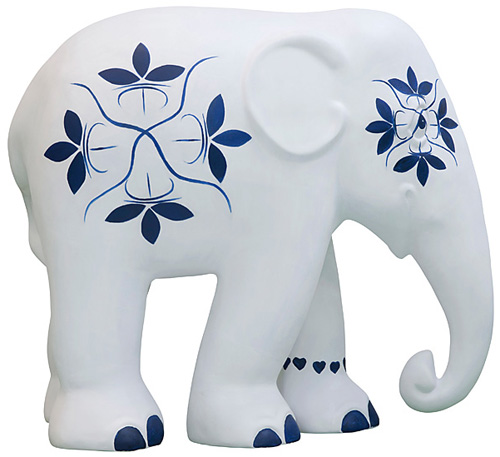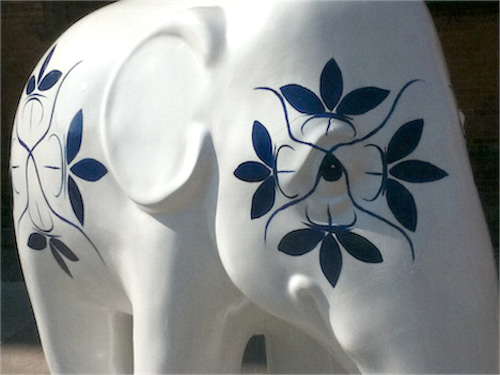 Lastly, during a scenic drive on the east coast of Jutland we spotted a REAL, LIVE elephant outside SuperBrugsen. It was there to promote the visiting circus, which we only learned about later. In the US, this would be like seeing an elephant outside your local Safeway.
As an ode to this summer theme of pachyderms, I decided to make my own elephant portrait.