Here is a quick sneak peek of what I'm working on right now, along with an invite to come see it in action. The Portland Art Museum is partnering with Piano! Push Play! to create an installation of 10 designer pianos, which will be featured in a concert on June 26th at the Museum. From there, the pianos move to various sidewalk and park locations to be played by passers-by for a few weeks before they are donated to schools, community centers and other organizations unable to purchase pianos on their own.
That's right, I'm painting an entire piano for anybody to play.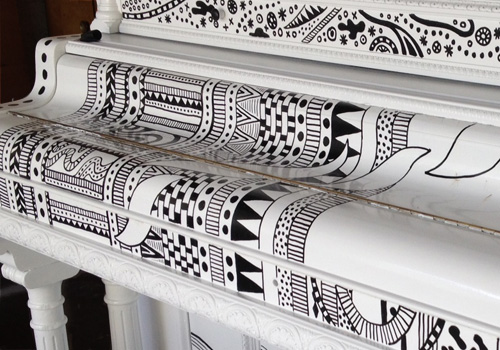 Piano! Push Play! Concert
Friday, June 26th at 7:00pm
Portland Art Museum
1219 SW Park Ave, Portland, Oregon 97205
FREE to the public!
Check out the event on Facebook for more details.