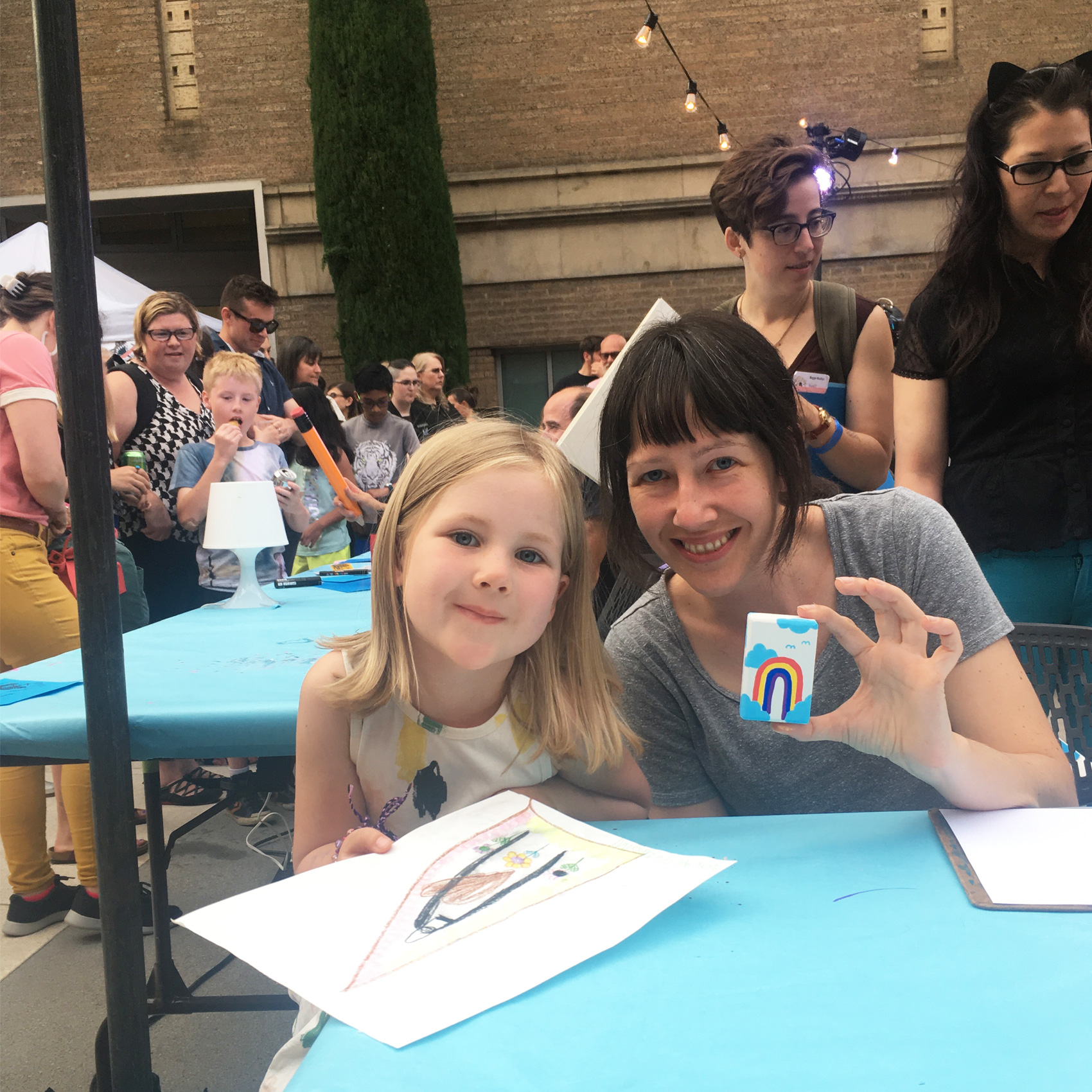 Earlier in July I participated in the fifth annual Portland Monster Drawing Rally. The event is a smorgasbord of artists (75 in all) who donate their time to drawing live at the Portland Art Museum courtyard. As each piece of art is finished, it goes to the auction wall where bidding takes place by drawing straws (with a flat fee for the art).
Proceeds support free school and youth programs at the Museum. It's a super family friendly event with a kids drawing area. In fact, most of my fun questions come from the 10-and-under crowd as they ogle the process in super-fast-forward speed (each artist gets 1 hour to complete their work).
I've done all five drawing rally events that PAM has organized, and each year is different. I've tried detailed micron pen illustrations 2 years in a row (hard to finish in an hour, and difficult if you sit next to another artist who is a "vigorous eraser"), black & white magical box contents, and paper pennants with fun lettered sayings.
The boxes seemed to be the most popular so I decided to revisit that form factor this year with a new set of markers – POSCAS! I'm just starting to get the hang of these markers and they were well suited for this purpose. The main challenge of this year were letting various colors dry in between applying new ones, while always switching between multiple boxes. I generally stuck with a theme of "landscapes" but after these few experiments would like to work more on this idea.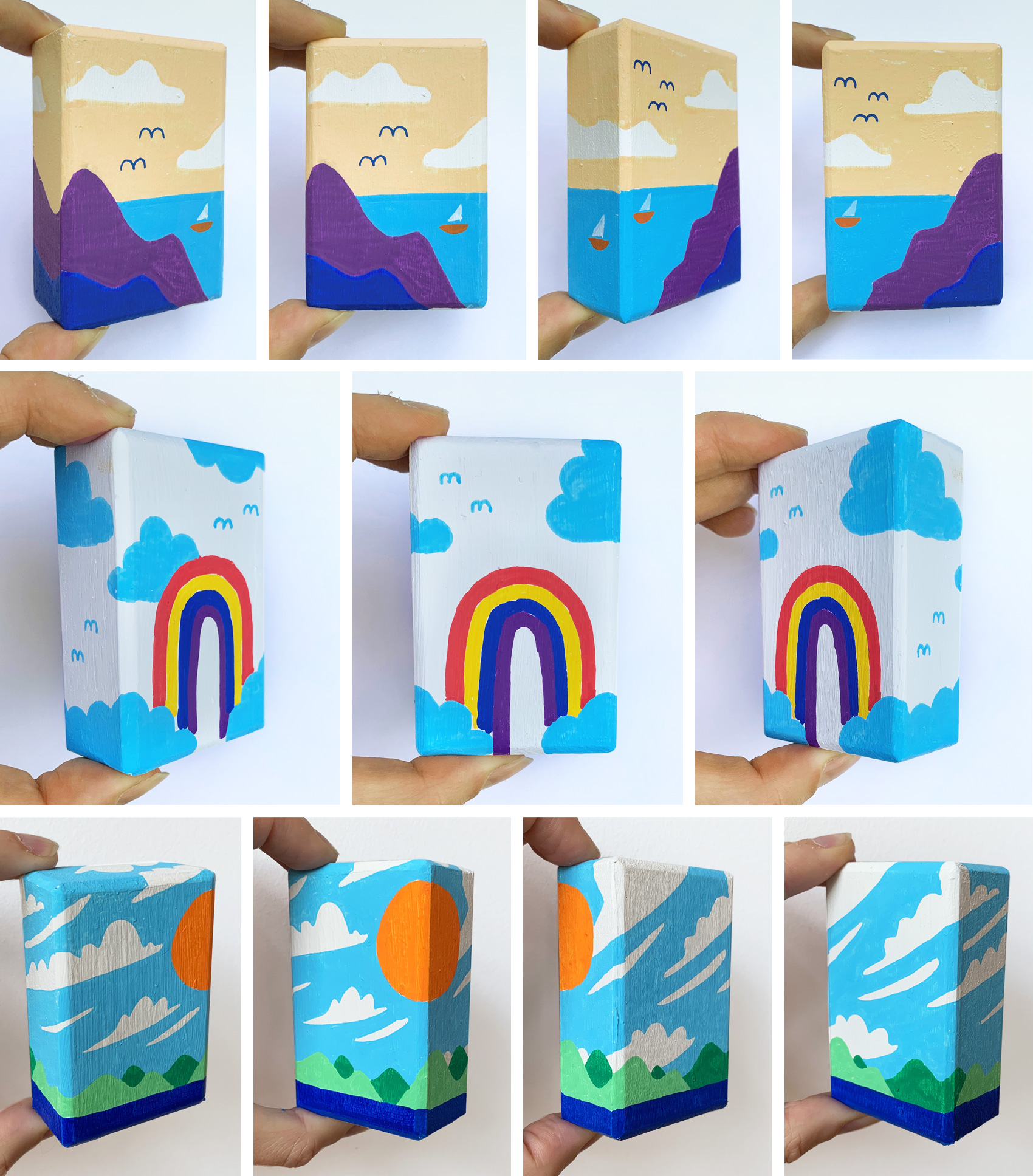 Thanks to my brother-in-law, Dan, who made me the wooden boxes!